May 11 saw the expiration of Title 42, a COVID-19 pandemic policy that restricted immigration at our southern border. We are witnessing what has been widely predicted to be a dramatic new wave of migrants entering the US at the southern border, dwarfing the waves that have arrived in recent months from Venezuela, Cuba, Haiti and Nicaragua.
These prosperity seekers also arrive at a time when the United States is suffering from severe labor shortages. In February, the Bureau of Labor Statistics reported that there were almost 10 million job offers. economists My dear that two years of lost immigration are responsible for almost half of the workers missing from the workforce. In March, the US Chamber of Commerce presented that between 20 and 60 percent of jobs remained vacant in key employment sectors, including manufacturing, wholesale and retail trade, financial services, professional and business services, and leisure and hospitality. As more Americans approach retirement age, and also refuse to work in crucial but physically demanding fields like agriculture and home health care, we are facing a massive workforce crisis.
Why do we bring these two themes together here? Because there's a smart solution connecting them that would benefit everyone: American employers, American consumers, longtime immigrants and newcomers alike. In recent months, addressing the surge in immigrants, the Biden administration offered a very limited number of humanitarian parole slots to new arrivals from Venezuela, Cuba, Haiti and Nicaragua to allow them to quickly gain temporary legal and employment status in The USA.
Some immigrants in the border states, as well as in big cities like New York and Chicago, where they recently settled, were able to legally obtain jobs in high-need sectors such as construction, food service and farm work. It has been a boon to both employers and job seekers.
We join a growing chorus of US Governors and Senators in urging the Biden administration to expand that parole program to long-time contributing immigrants working in key fields such as agriculture and food service, including young Dreamers who are too young to be eligible for the DACA program.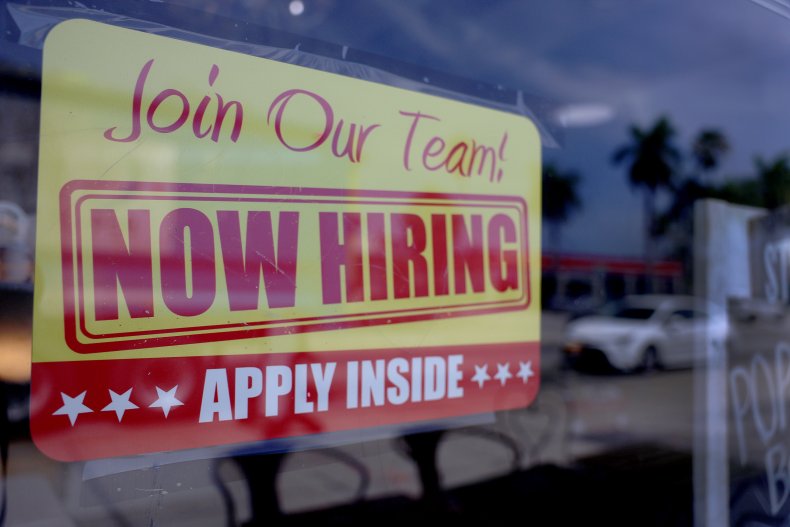 How would this be done? We support a policy that Indiana Governor Eric Holcomb and Utah Governor Spencer Cox, both Republicans, called to: give states the authority to apply for parole visas for immigrants they need to fulfill their particular employment needs. This system would open up jobs for immigrants who are hungry for work and give states a new way to attract much-needed workers to critical sectors of the economy. In other words, unite two crises, the wave of immigrants and the labor shortage, and create great opportunities from both.
Our national immigration debate has become a dull, stagnant refrain: liberals calling for a humane response to newcomers and conservatives calling for a narrow border that clamps down on illegal immigration to the US. Neither focuses on the substantial contributions and economic potential of immigrants. This idea, which allows states to apply for the immigrant workers they need (even none if they decide to forgo this opportunity), addresses both concerns. It would create sufficient opportunity to reduce illegal crossing and would force states that took advantage of this extraordinary opportunity to meet basic standards of decency in their treatment of such workers.
The overwhelming pressure on the southern border can be handled by a dam-like hydraulic system. Neither Donald Trump's wall nor Barack Obama's mass deportations could stop countless prosperity seekers from Latin American countries trying to get here to access American wages. The only way to manage this pressure is through a weir designed to reduce the pressure. While Congress stalls, we should let the states address their labor needs. That would create some order at the border and lower food prices for all Americans.
Our immigrant surge and labor shortages are challenges for the US, but we can combine them into a solution that unlocks the dignity of legal work for immigrants and infuses our dangerously underpopulated key job sectors with new life, energy and ambition. This is a plan that both economy-minded Republican governors like Cox and Holcomb and immigrant advocates can get behind. It's humane, it's practical, and it's good for America's future.
Rebecca Shi is Executive Director of the American Business Immigration Coalition (ABIC).
Bob Worsley is President and CEO of ZenniHome, a Republican State Senator from Arizona (retired) and Co-Chairman of ABIC.
The opinions expressed in this article are those of the authors.