Conservative pundit Ann Coulter warns Republicans they must "bind and gag" anti-abortion crusaders or face political oblivion.
Coulter urged Republicans to strategically temper "ideological bigotry" on abortion in the name of winning elections, while describing herself as "an anti-abortion zealot" in a Wednesday Substack. mail titled "The New Baby Killers: Pro-Lifers and the Republican Assisted Suicide Act."
"I am begging you [Republicans] stop pushing wildly unpopular ideas," Coulter wrote. "These fanatics will get millions more babies killed when the Democrats win a huge majority in both houses of Congress and immediately pass a federal law making abortion-on-demand the law of the land.
"If we don't bind and gag these pro-life militants, in about two more election cycles, we won't have Republicans in office anywhere," he continued. "This is our 'DEFINANCE THE POLICE' faction: people whose ideological fanaticism outweighs their rationality."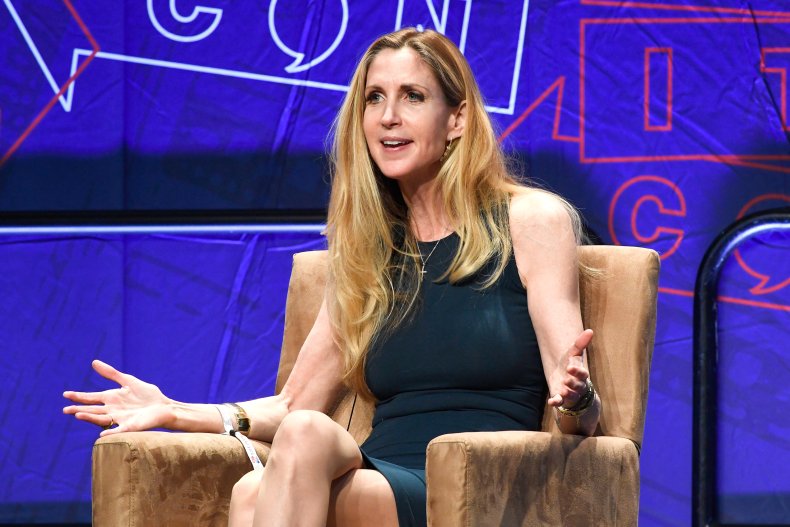 Polls have consistently shown that the majority of Americans support legal abortion. Regardless of that reality, Republican lawmakers have been quick to push abortion bans and restrictions through state legislatures after the Supreme Court struck down Roe vs. Wade last year.
Fervent anti-abortion rhetoric likely contributed to several Republican candidates losing high-profile races in last year's midterm elections, and abortion-rights supporters were motivated to cast their ballots for Democratic candidates.
Coulter suggested that losing the Republican gubernatorial campaigns of anti-abortion candidates Tudor Dixon and Doug Mastriano, as well as a series of failed statewide initiatives by anti-abortion legislators, were evidence that forcing the issue "would lead to many more babies dying."
Coulter has repeatedly warned his fellow conservatives that pushing for abortion restrictions is a losing issue for the Republican Party. Last week, he suggested banning the procedure "for registered Republicans only."
In addition to lost votes, the GOP's hardline stance against abortion and obsession with other so-called "culture war" issues also appear to be costing the party campaign contributions from previously loyal Republican donors.
This month, Florida Gov. Ron DeSantis' decision to sign a six-week abortion ban led billionaire Republican donor Thomas Peterffy to say he and "a group of friends" were withholding donations because of "the stance of the Governor on Abortion and Ban on Books".
On Wednesday, Reuters reported that tech billionaire Peter Thiel, one of former President Donald Trump's first and largest campaign donors, had decided to hold off on political donations during the 2024 election cycle due to the GOP's fixation on issues like abortion and prohibition going to the bathroom for transgender people.
news week has reached out to the Republican National Committee by email for comment.