"The cloud": our own personal digital storage locker. It is where our live emails, where we keep files, and how we back up our documents.
But in digital heaven, a new study has revealed that the cloud in Canada has become so much more than the place where we keep our vacation photos; now is where on 50% of the data of Canadian organizations is stored.
For companies there a lot of professionals when it comes to storing data in the cloud: speed, cost-effectiveness and flexibility are among them. But over time, they've discovered that the cloud also presents some pretty unique challenges.
So, to learn more about managing the rapidly growing cloud, the TELUS Business team surveyed more than 500 cybersecurity experts.
What they found is that security has never been more important.
Overall, almost all respondents said they believe that protecting data in the cloud is a lot more difficult than traditional IT solutions.

While organizations are confident enough to use the cloud, only 14% feel comfortable storing sensitive or valuable data there.
It's no surprise why: With more than half of our data, applications and workloads stored off-premises, there are more threats targeting the cloud than ever before.
In fact, the study revealed that the average Canadian organization is attacked more than 100 times a year. On average, these attacks cause companies to deal with 4-5 cloud security incidents per year.
Of course, all of this comes at a price: The study revealed that the average cost to address just one year of cloud security incidents is $438,000.
So with so much apparent risk, are there ways Canadian businesses can protect themselves and feel more secure by protecting their data in the cloud?
Yes, and it's about investing in the right resources.
In the case of the cloud, the appropriate resources are human.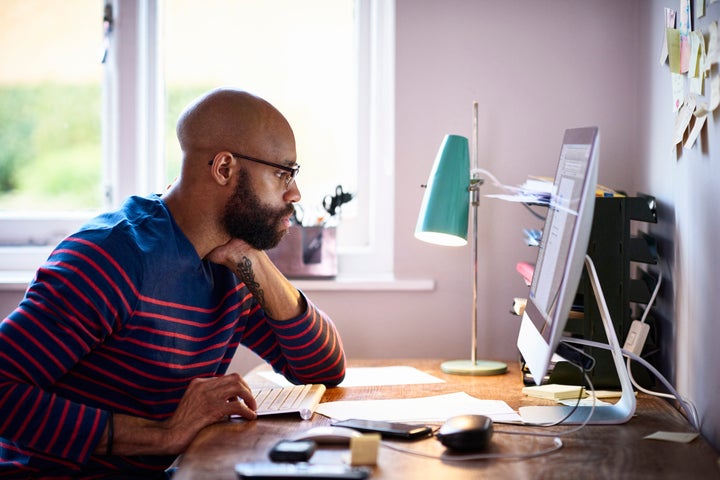 With more employees having access to the cloud, security risks have increased. And while Canadian organizations cite employee training as their top priority when it comes to reducing cyber threats, the data still indicates that "human error" is one of the main causes of cybersecurity incidents.
This is because new resources are sometimes deployed without proper training or without addressing cloud-specific best practices. And this lack of education can cause users to make some unintentional, but very damaging and costly mistakes (think: the $438,000 price tag above).
Managing this training, and of course the cloud itself, can be daunting, and yet the study found that only 37% of companies actually have dedicated cybersecurity staff who have the skills and tools to protect the cloud and act as resources.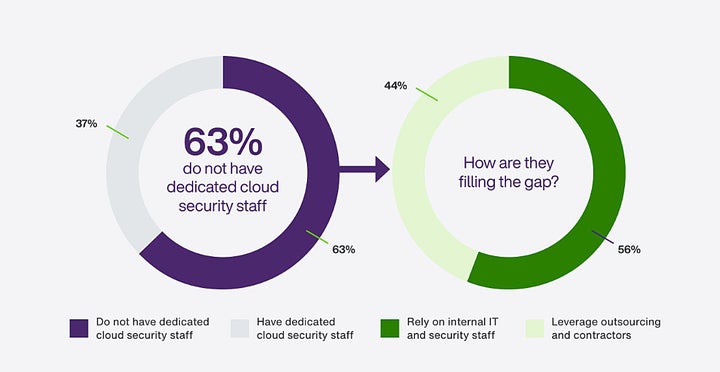 When you start to piece the puzzle together, it's clear: Most of these organizations are operating their cloud with some pretty sizable human knowledge gaps.

But the skies are clearing.

In fact, companies are aware that they are not doing or spending enough when it comes to protecting their data in the cloud.
The good news? They are making changes. Within the next year, Canadian companies plan to increase their spending on cloud security by 22%.
An increase in the cloud security budget is the "sun on the horizon," especially since the study states that being informed and proactive they are vital when it comes to protecting data in the cloud.
Increased resources will allow for greater monitoring and detection of threats, which are key. Also, the more frameworks that are leveraged (plans and policies for risk management), the less chance of incidents.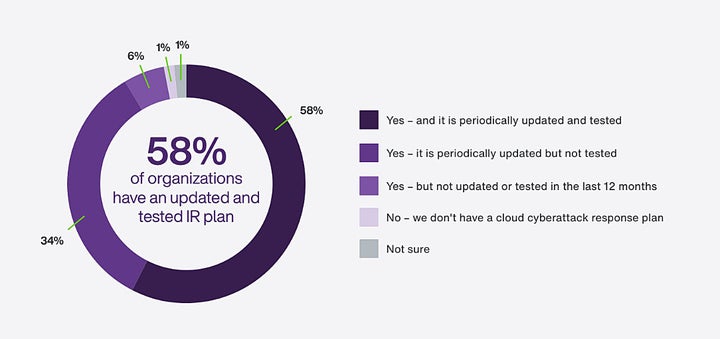 These cloud-specific measures often translate into big gains when it comes to security.
For example, more than half of the respondents have a response plan that is regularly updated and tested. While the average response time for cloud security incidents is 3 days, those who test regularly can respond to an incident in less than 24 hours.

When it comes to cloud security, there is no one size fits all.
From threat monitoring to comprehensive training programs to implementing multi-factor authentication, there are plenty of ways to keep your data safer and more secure in the cloud.
If you're looking to learn more (or start your cloud journey), you can think of the TELUS Canadian Cloud Security Study as a menu of security strategies.