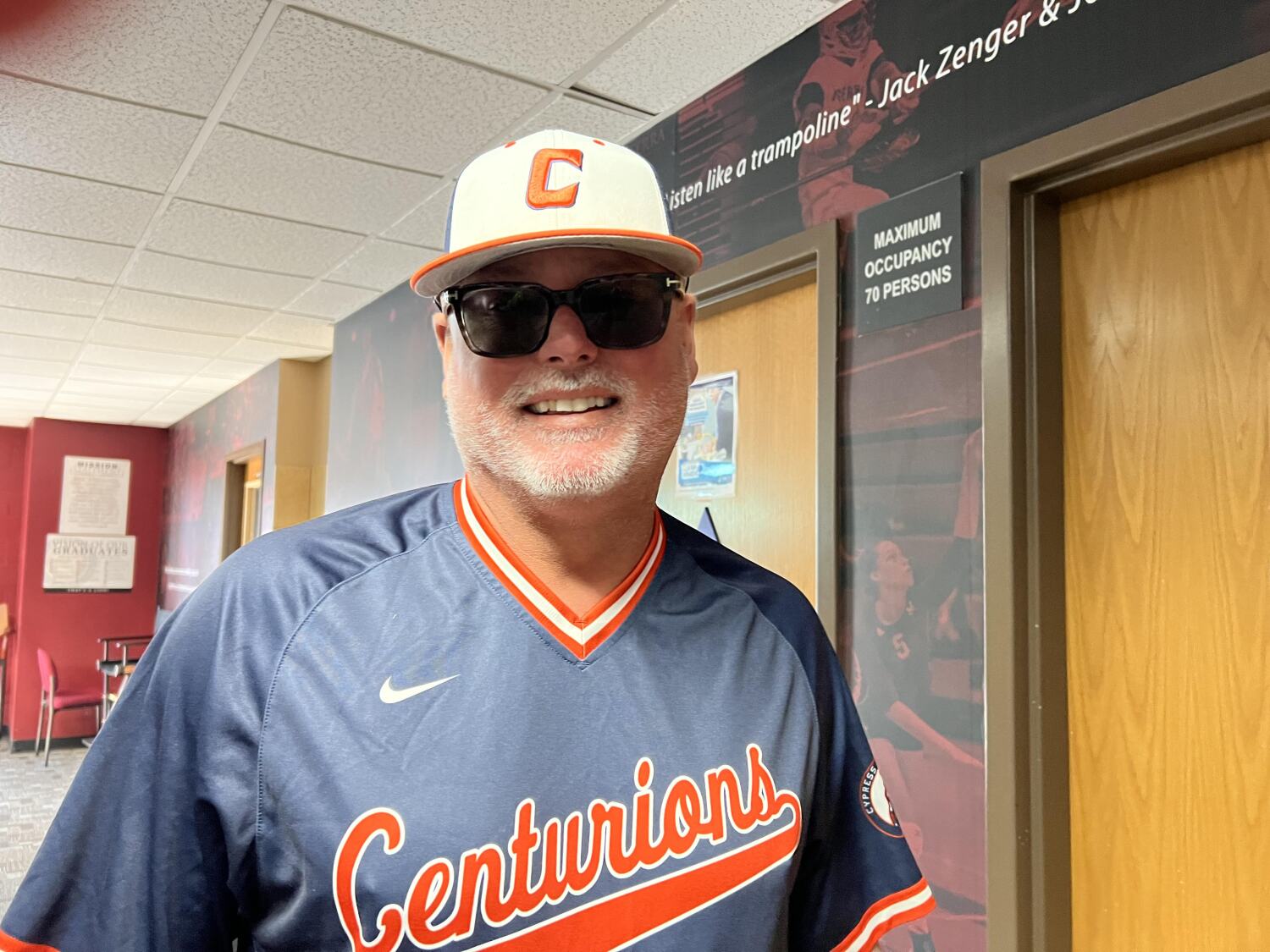 Cypress will enter next week's Boras Classic riding a 12-fight winning streak and a championship trophy after winning the National Classic Thursday in Fullerton.
The Centurions (16-4) defeated Servite 8-2. Gabe Cobian sparked a four-run second inning with a two-run triple. Max Senesac led off the game with a two-run home run in the seventh. Cobian, Senesac, Luke Matlock and Abrie Covarrubias each had two hits.
Coach John Weber said before the season that his team had the talent and experience to be a top team in Division 1 South Section, and winning four games this week shows the Centurions' shooting depth is on the way. to be a fortress come playoff time.
Matthew Morrell came on in relief and shut down the Friars. He pitched three scoreless innings, striking out four. Cypress will begin play Tuesday at the Boras Classic in Orange County.
Crown 7, King 1: Gavin Duke pitched five scoreless innings and Josh Springer finished with two hits and two RBIs for Corona.
Long Beach Poly 4, Long Beach Millikan 3: The Jackrabbits went undefeated in the Moore League with a three-run seventh. Nate Berumen delivered the drive-off hit. Sebastian Byrd and Fernando Castaneda each had two hits and Isaac Holder had two RBIs. Austin Paul struck out eight in six innings for Millikan.
Bishop Amat 1, Foothill 0: Aaron Sandin pitched a five-hit shutout for Bishop Amat, striking out four and walking one. Jordan Pasillas drove in the only run of the game.
Bonita 7, Paloma Valley 3: Daniel Nageer struck out seven, drew no walks and pitched six hits for Bonita.
Damian 5, South Hills 1: Nelson Ries struck out eight in 4 1/3 innings for Damien.
Steele Canyon 6, Palisades 2: The Dolphins (13-2) finished 3-1 in the tournament against the San Diego Lions. Zach Gresham had two hits.
Huntington Beach 10, Corona del Mar 8: Bradley Navarro hit a two-run homer in the bottom of the seventh for Huntington Beach, which overcame a 7-3 deficit. Nick Salmon had a two-out grand slam during a six-run third inning for Corona del Mar. Ralphy Velázquez hit a three-run home run for the Oilers.
La Mirada 9, Downey 0: Eric Jeon pitched five scoreless innings with five strikeouts and no walks for La Mirada. Maverek Russell had two hits and three RBI and Travis Friend chipped in with three hits.
Saint John Bosco 6, Jesuit Regis 5: Hunter Friedberg had two hits for the Braves.
Garden Grove Peaceful 2, Create Lutheran 1: Aiden Marquez had a two-run double to give Pacifica (16-2) the victory.
Newbury Park 7, Thousand Oaks 3: Derek Turner pitched six shutout innings for the Panthers, striking out 10.
Calabasas 4, Rio Mesa 2: Devin Gasway had two hits and Brandon Hoffman made the save for Calabasas.
Oaks Christian 8, Westlake 7: Tommy Farmer, Quentin Young and Jaden Onaca each had two RBIs to lead Oaks Christian. Nolan Johnson homered and finished with four RBIs.
Maranatha 11, Whittier Christian 4: Doug Zuniga had two hits and four RBIs and Bryan Richman added three hits for Maranatha.
Simi Valley 2, real 1: Aiden Nykoluk brought in the drive-off hit in the eighth for Simi Valley.
Cleveland 10, View 8: Matthew Sanders contributed three hits and three RBIs for Cleveland.
Bishop Alemany 3, Moorpark 1: Adonis Jenkins and Jake Ortega each finished with three hits for Alemany in the 10-inning win. Freshman Franky Magaña allowed one run and two hits in seven innings.
Crescenta Valley 3, Canyon Country Canyon 0: Connor Campbell struck out four, walked one and allowed five hits in the Crescenta Valley shutout.
Softball
Norco 13, Redondo Union 0: Mya Pérez had a home run and two RBIs in a five-inning win for Norco.
La Palma Kennedy 2, Garden Grove Pacifica 1: McKenzie Wanner had both RBIs to help Kennedy. He also pitched four scoreless innings in relief.
Los Alamitos 6, Port of Newport 0: Three pitchers combined on a four-hit ball for Los Alamitos. Giselle Alvarez finished with two doubles.
Modena 4, Villa Park 3: Modena got a walk-off hit in the bottom of the ninth to win. Auddrey Lira struck out 11 for Villa Park.