This week we have loved to see a The "happy wiggles" of the Samoyed while meeting a new puppy for the first time and enjoying a apprentice service dog with crocodile shoes.
In addition to viral favorites, we love pet submissions from readers and put together our weekly Pets of the Week list.
If you think your pet should be considered, be sure to scroll to the bottom of this story to find out how to get involved.
Winner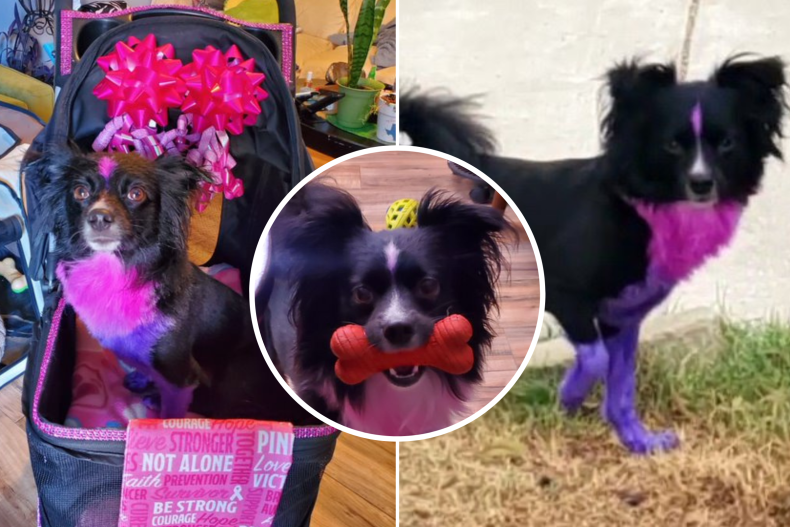 Our winner this week is Lily Dawn, the Pomeranian chiweenie mix, who lives with owner Mariah Morse in Fort Worth, Texas.
"She loves helping promote breast cancer awareness with her bright pink colors and rocking her decorated stroller," Morse said. news week.
At two years old, Lily loves to catch frisbees and play with her family.
In addition to raising awareness for breast cancer, Lily also knows a few tricks: "I trained her to pick up things I dropped," Morse said. "And she can jump high so you can catch her and snuggle."
finalists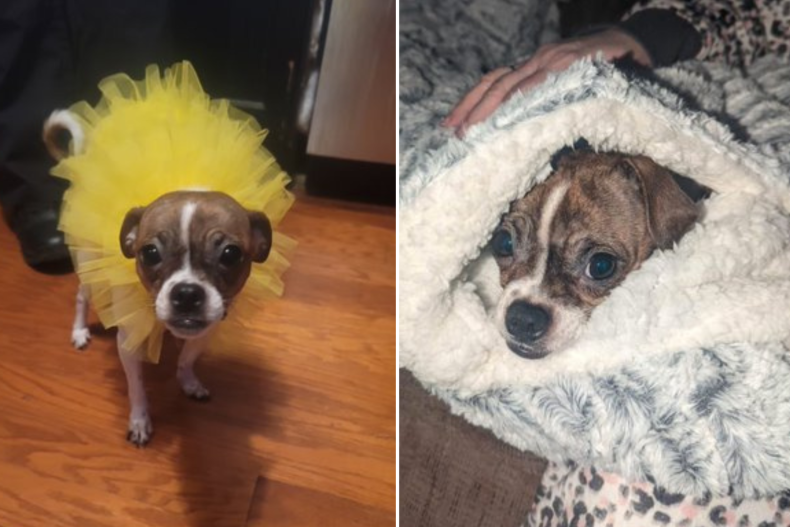 Our first runner-up this week is Daisy May, a three-year-old Italian Greyhound/Pug/Chihuahua mix.
"Daisy loves to play and snuggle," said owner Chris, who lives in Haven, Kansas. news week. "She always thinks that she needs to be on your lap or lying on top of you."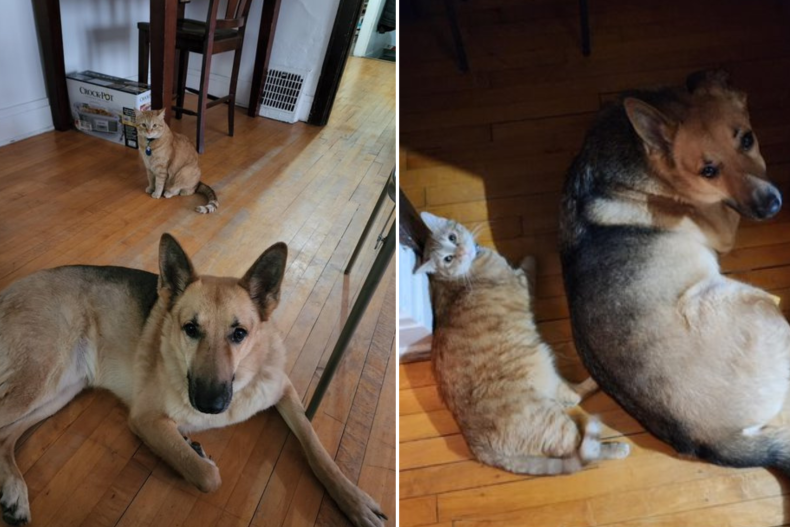 Up next this week are Sarah German's German Shepherd dog and Kaiser and Buster's orange tabby cat.
Kaiser, a six-year-old dog who lives in Bismarck, North Dakota, has lived with the family since he was eight weeks old, while Buster came to them as a kitten in 2020.
"Buster learned all of his behaviors from Kaiser," German said. news week. "When we first got Buster, we were worried that Kaiser would be too rough with him. But we were wrong: Kaiser was very nice to his little brother. To this day, they play together, snuggling in the dog's bed and following him around. Mom around the house (and get in her way)."
Both pets are very fond of playtime and naptime and love treats, especially Buster.
"Buster LOVES cat treats," German said. "If he hears the crunch of the bag, he'll come running."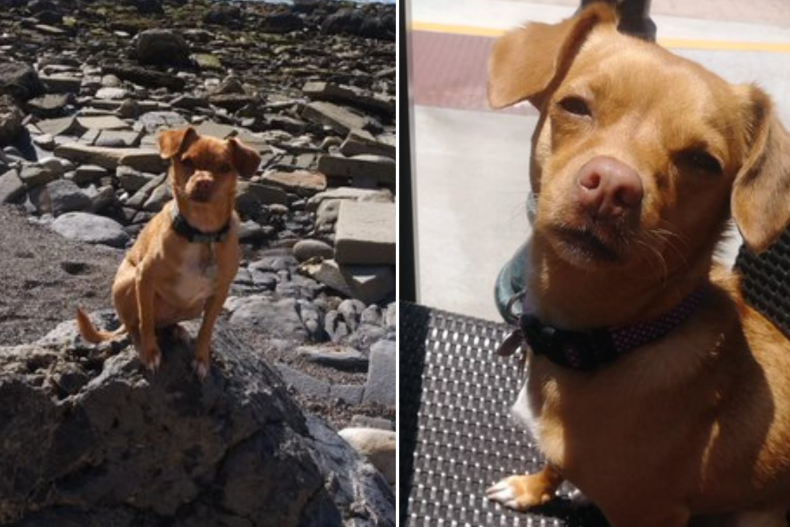 Last but not least this week is the Little Mama chihuahua terrier mix.
Adopted eight years ago by his owner Hyun Joo Kim, who lives in Huntington Beach, California, the pup is a great source of love for his owner.
"Little Mama exudes unconditional love, carefree spirit, and freedom. As I mentioned, Little Mama is my emotional support dog, helping me deal with anxiety and depression," said Joo Kim. news week. "Mom loves stuffed animals, but her favorite is Mr. Teddy. Mom loves to crawl under the covers to snuggle."
Do you have funny and adorable videos or photos of your pet that you want to share? send them to vida@newsweek.com with a few details about your best friend and they could be on our pet of the week list.