Former Trump administration official Miles Taylor warns that the former president's behavior regarding the mishandling of classified documents is part of a larger narrative of wrongdoing.
Taylor previously worked in the George W. Bush administration before being recruited by former US Department of Internal Affairs (DHS) Secretary and White House Chief of Staff John F. Kelly into the Trump administration. Taylor served as the DHS chief of staff from 2017 to 2019.
In 2018, Taylor criticized Trump in a then-anonymous essay titled "I'm Part of the Resistance Within the Trump Administration," which was published in The New York Times. Taylor later wrote a book, An advert, which was also posted anonymously. About a year later, he was revealed as the author of both works.
Taylor told MeidasTouch Podcast co-founder and host Ben Meiselas on Monday that he routinely watched Trump mishandle classified documents. He recalled receiving a call one morning from a DHS official early in the administration.
It was related to the meeting between Trump, Russian Foreign Minister Sergey Lavrov, and Ambassador Sergey Kislyak on May 10, 2017. It became highly publicized, raising concerns about potentially top-secret information being provided "not just to civilians and tourists, but to an adversary," as Taylor described.
"People still don't understand the extreme sensitivity of what Trump shared, but it didn't stop there because after that we became very concerned about what to share with Donald Trump and when, because we didn't trust him to protect the highly classified information that we put in front of him because he had a propensity to talk about such things," Taylor said on the podcast.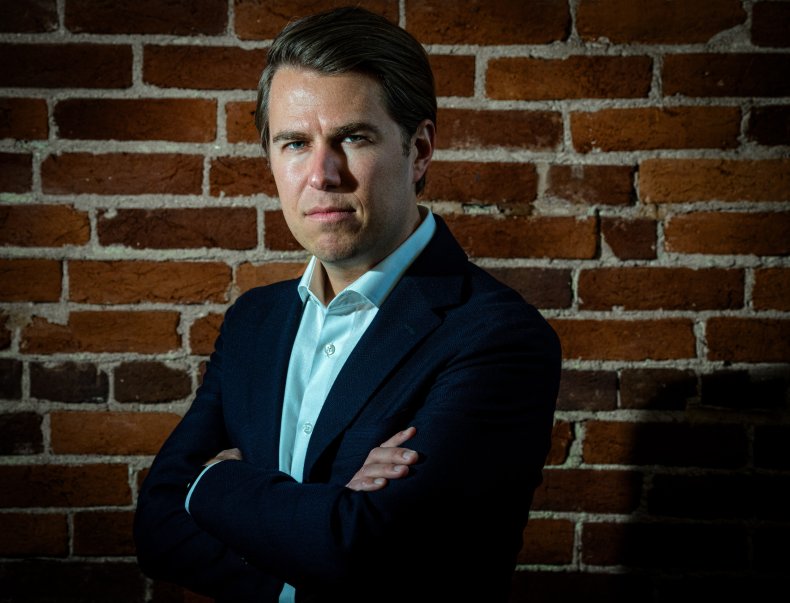 In June, Trump was indicted on 37 counts stemming from classified documents discovered by federal authorities at his Mar-a-Lago residence in Florida.
Trump, who was previously indicted in Manhattan for alleged hush money payments before the 2016 election, has denied wrongdoing on all legal matters.
"Miles Taylor is a sack of shit," Trump campaign spokesman Steven Cheung said. news week via email. "Your book of him belongs in the discount bin of the fiction section or it should be reused as toilet paper."
Taylor, whose recently published book Throwback: A Warning to Save Democracy from the Next Trump warns the American public about choosing the "next Trump," he said he recalled another case when speaking with former national security adviser John Bolton at the White House.
Former White House press secretary and current Arkansas governor Sarah Huckabee Sanders reportedly entered the office and informed the pair that Trump "carelessly took a handful of classified documents" at his disposal to show reporters in the Oval Office, according to Taylor.
Bolton, like Taylor, has also been vocal about Trump's behavior regarding classified documents.
"It's very important, obviously, to give the president all the information he needs to make a decision," Bolton said on CNN before Trump's appearance in Miami last month. "Unfortunately, Trump didn't pay much attention to much of what he was given.
"But he paid enough attention to it to have a constant fixation on trying to hold on to the documents."
Bolton has posted similar thoughts on social media, including using Trump's own 2016 campaign statements about protecting classified information against him. Bolton has repeatedly encouraged Trump to drop out of the 2024 presidential race due to "criminal acts" since he is "clearly unfit to lead."
Taylor confirmed on the podcast that Justice Department special counsel Jack Smith and his team did not contact him personally, adding that he hopes they are building a longer narrative with the historical context of the alleged mishandling of documents.
Taylor offered to contribute to his research. The documents seized at Mar-a-Lago were "in no way an accident or a brief lapse," she added.
news week reached out to Taylor via email and social media for comment.