The Auschwitz-Birkenau Memorial and Museum rebuked comments about the Holocaust made by Fox News host Greg Gutfeld during a discussion about Florida's new slavery curriculum.
Fox News panelists on The Five discussed Florida's new educational standards, which require high school students to be taught that slaves learned skills they could use for personal gain. The curriculum has sparked a backlash from education and civil rights leaders, sparking debate over how students should be taught the history of race and slavery. Vice President Kamala Harris accused Florida education officials of cheating.
The Five co-host Jessica Tarlov defended Harris during Monday's episode., saying that she is fundamentally uncomfortable with the idea of ​​allowing high school students to be taught that some enslaved people benefited from slavery.
"Obviously, I'm not black. But I'm Jewish. Would anyone say, about the Holocaust, for example, that there were some benefits for Jews, right? While hanging out in the concentration camps, you learned a strong work ethic, right? Maybe you learned a new skill." she said.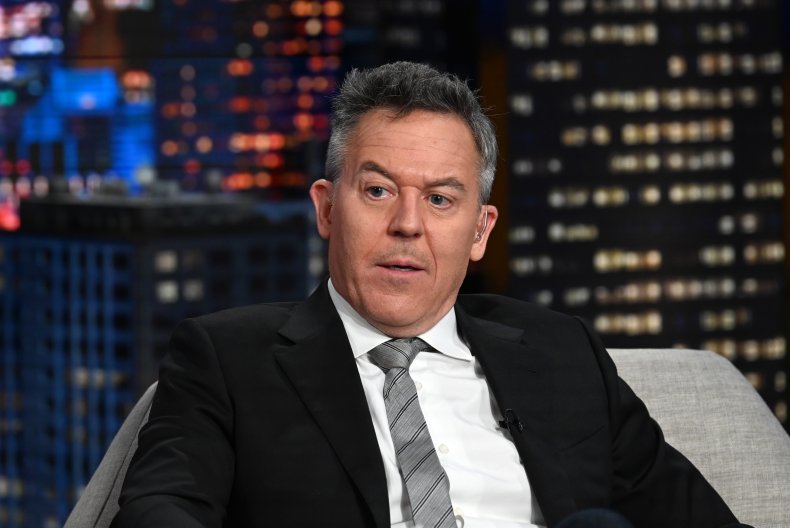 Gutfeld, another co-host of The Five, responded by saying that some academics have argued that people in concentration camps need to develop skills to survive.
"Have you ever read The man's search for meaning? Vik Frankl talks about how you had to survive in a concentration camp with skills. You had to be useful, useful. The utility kept you alive," she said.
He referred to the autobiography of Frankl, an Austrian psychiatrist and Holocaust survivor, who detailed how he found personal meaning through his experiences in concentration camps.
His comments drew a rebuke from the Auschwitz-Birkenau Memorial and Museum, which in a lengthy statement posted on Twitter on Tuesday explained that "it is essential to contextualize" his comments.
The statement notes that while "some Jews may have used their skills or usefulness to increase their chances of survival during the Holocaust," their comments do not "represent the complex history of genocide perpetrated by Nazi Germany," as "being 'useful' did not guarantee the safety" of Jews during the Holocaust.
"Viktor Frankl's observation on the specific situation at Auschwitz, which at some point became a camp that connected the functions of a concentration camp and a killing center and where deported Jews went through the selection process, highlights how some Jews became registered prisoners and could have used their skills to gain favor or prolong their lives in that particular setting. However, he never gave them full protection," the statement read.
Concentration camps like Treblinka or Sobibor "did not have selections" for who would be killed, and "almost all deported Jews" were killed when they arrived at the concentration camps, according to the memorial.
"Being skillful or useful did not save them from the horrors of the gas chambers," the statement said. "In addition, during the final stages of the Holocaust, as the Nazi system was collapsing, concentration camp prisoners were evacuated to shrinking camp systems, resulting in the deaths of many. In these circumstances, being useful offered no protection either."
news week contacted Fox News by email for comment.
The White House also condemned Gutfeld's statement.
"What Fox News allowed to be said on the air yesterday, and so far has not condemned, is obscenity," White House deputy press secretary Andrew Bates told CNN. "In defending a horrible, dangerous and extreme lie that insults the memory of the millions of Americans who suffered the evil of slavery, a Fox News host told another horrible, dangerous and extreme lie that insults the memory of the millions of people who suffered the evils of the Holocaust."