Experts predicted on Saturday that Hurricane Hilary will bring historic levels of rainfall to parts of Southern California, with one climate scientist calling the flood risks "genuinely alarming."
As of Saturday afternoon, Hilary was classified as a Category 4 hurricane as it made its way north along the western coast of Mexico. By Sunday, it is expected to make landfall in Southern California as a tropical storm, with some predictions indicating that typically parched regions could see a year's worth of rainfall over the course of days. It will be the first time that such a storm has hit the state since September 1939.
Current forecasts have resulted in high-risk flood warnings being issued across large swaths of inland Southern California "from the San Bernardino Mountains through the Coachella Valley and down into Anza-Borrego Desert State Park," the Los Angeles Times reported based on National Weather Service (NWS) maps. In some of these desert regions, unprecedented levels of rainfall for this time of year with massive flooding risks are expected. In its report, the Los Angeles Times noted that some of these regions have not seen a flood warning of any kind in nearly a decade as they are known to remain dry for most of the year.
"The entire axis of southeastern California deserts — extending from Imperial County all the way up into parts of Inyo County — are at risk of potentially very serious flash flooding," Dr. Daniel Swain, a University of California, Los Angeles (UCLA) climate scientist, told the newspaper. "We're not just talking about normally dry washes running. We're talking about the type of flooding that will be life-threatening, that could severely disrupt or even destroy critical infrastructure, including roads and highways, leading to extended power outages or extended impossibility of travel in some areas."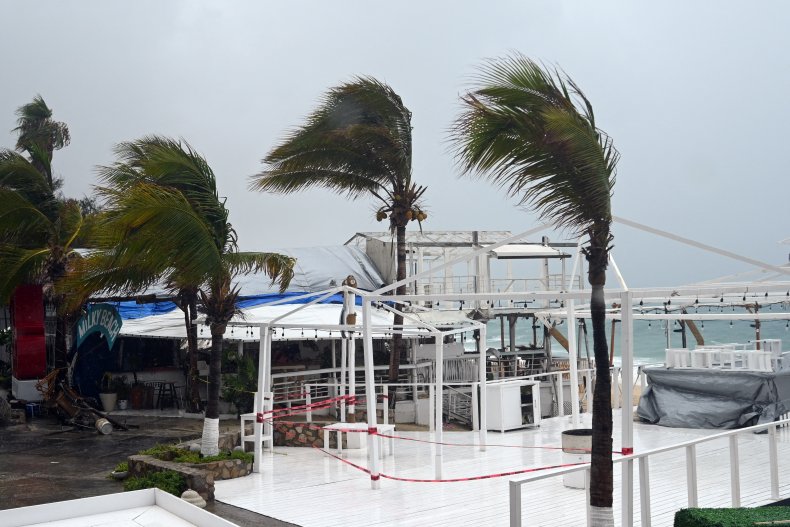 Newsweek reached out the NWS via email for comment.
In a post to X, the platform formerly known as Twitter, Swain on Friday shared a snippet of a forecast for the area released by the NWS, which stated that "essentially every field measure is pegged at a climatological extreme for this time of year at multiple time scales." Swain also suggested that Southern California could be in for a historic flood event.
"Flood risk from [Hilary] in SE California deserts is genuinely alarming," he wrote. "Widespread & possibly destructive flash flooding is possible. This has high potential to be a historic flood event in this region."
In response to the unprecedented forecasts, residents and tourists on Santa Catalina Island, a popular destination roughly 29 miles off the coast of Los Angeles, have been urged to evacuate, especially if they suffer from certain medical conditions or would need special assistance in the event of an emergency. Measures are also being taken to prepare for the storm's impact as far east as Las Vegas.