Seattle Seahawks (2-0) head coach Pete Carroll told reporters that he's not planning to play several starters Saturday when the team travels to Wisconsin for a preseason game against the Green Bay Packers.
The Seahawks downed the Dallas Cowboys 22-14 last weekend at home while the Packers lost last week 21-17 against the New England Patriots.
Back in the days of a 16-game schedule, the third preseason would resemble a dress rehearsal for the regular season, with teams using their starters for most of the first half and sometimes into the third quarter.
Packers quarterback Jordan Love and the starting offense will have some action, but head coach Matt LaFleur didn't commit to saying how long Love would be in the game.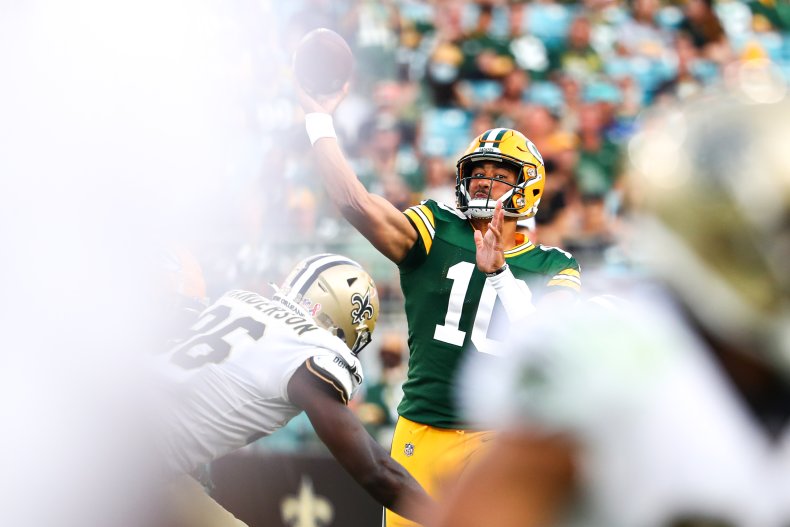 "I think it's a byproduct of having some younger players at certain positions and also just going through and not performing the way you'd like to in Week 1 in certain instances," LaFleur told reporters Thursday after practice. "I think you always learn, grow and you try to get a feel for where you're at as a football team and what your team needs."
A bright spot for the Packers is the improvement from rookie quarterback Sean Clifford. The former Nittany Lion completed 33 of 45 passes for 345 yards and touchdown in two preseason games for the Packers.
LaFleur was so impressed that he named Clifford as the backup to Love. Clifford beat out USFL MVP Alex McGough to become Love's understudy.
"I think it's safe to say Sean is our No. 2 quarterback," LaFleur told reporters. "A lot of it is just his mental makeup. You saw it in the Cincinnati game in terms of his ability to rebound. The game's not too big for him."
McGough will be one of several athletes fighting for their football lives by either impressing their current squad or one of the other 31 teams.
The Seahawks are hoping to build upon a winning campaign last season led by starting quarterback Geno Smith. Love is hoping to fill the big shoes of future Hall of Fame quarterback Aaron Rodgers. Let's take a look at the match up between the Seahawks and Packers, how to watch and betting info.
How to Watch Packers vs. Seahawks
The Green Bay Packers host the Seattle Seahawks on Saturday at 1 p.m. ET on CBS in Wisconsin at historic Lambeau Field.
Seattle-based fans can watch the game on KING 5 or listen on radio at Seattle Sports 710AM and KIRO Newsradio 97.3 FM. Fans in Green Bay can watch on WTMJ-TV and listen on the radio at 97.3 The Game – WRNW-Milwaukee.
Betting Info Packers vs. Seahawks
BetMGM, as of Friday morning, has the Packers favored by -3 points against the Seahawks. The line seems fair, considering the Packers are at home and will play more of their starters than the Seahawks. Betting preseason football is a precarious proposition, but this spread seems safer than most.
A Seahawks win with the odds at +130 would net $230 on a $100 money line wager. The Packers are +160 on the money line. Both teams will likely play a conservative game as reflected with the over/under set at 40.5 points.