U.S. District Judge Tanya Chutkan should assign the "earliest possible" start date for former President Donald Trump's January 6 trial and hold the ex-president in custody pending trial, according to former federal prosecutor Glenn Kirschner.
Kirschner, a staunch critic of the former president, urged the judge to "make good" on her promise to punish Trump during an episode of his Justice Matters podcast on Friday. Chutkan warned the former president against making any "inflammatory" statements while issuing a protective order last week, promising to speed up the trial if he did anything that could "taint the jury pool" or intimidate witnesses.
"The more a party makes inflammatory statements about this case which could taint the jury pool or intimidate potential witnesses, the greater the urgency will be that we proceed to trial to ensure a jury pool from which we can select an impartial jury," Chutkan wrote in her order.
Within days, Trump shared a post to Truth Social that claimed Chutkan had "admitted" she was engaging in "election interference" against him. In another post, the former president claimed that the federal judge "obviously" wanted him "behind bars" because she is "VERY BIASED & UNFAIR."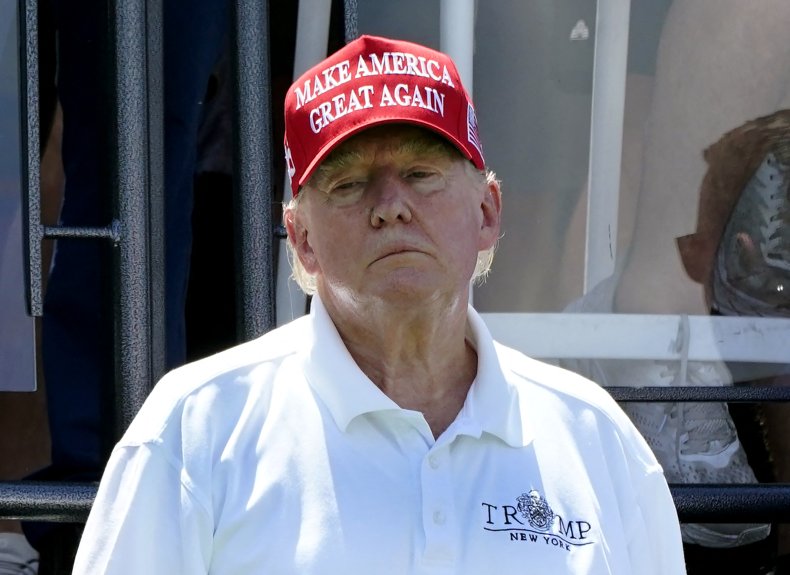 On Monday, Trump said in a post that Georgia Lieutenant Governor Geoff Duncan "shouldn't" testify to a Fulton County grand jury following reports that he was set to testify. Trump was indicted on 13 felony counts in the Peach State hours later.
Kirschner suggested that Trump's post regarding Duncan violated both Georgia law and the conditions of his release in the federal January 6 case, which is being tried in Washington, D.C.
"What has Donald Trump done since Judge Chutkan delivered that warning?" Kirschner asked. "He told a witness that he knew was about to go into the grand jury in Georgia and testify … not to testify. He said that witness 'shouldn't' testify, thereby violating both Georgia state law and violating the conditions of his release in his D.C. case."
"Judge Chutkan should make good on her promise," he continued. "Set the earliest possible trial date. January 2, as proposed by Special Counsel Jack Smith, kind of has a nice ring to it … [and] She should detain Donald Trump pending trial."
Kirschner reasoned that Trump should be held pending trial because "any" other defendant would have been detained for making the same remarks, arguing that "it ain't justice if it ain't equal justice."
Newsweek reached out for comment to Trump's office via email on Friday night.
Trump spokesperson Steven Cheung accused Kirschner of being "a notorious trafficker of wild conspiracy theories and dubious legal analysis" who "has been shunned by the legal community at large" in a previous statement to Newsweek.
The former president's legal team on Thursday filed a request to delay his January 6 trial until April 2026, which several legal experts ridiculed as an unreasonable delay.
Kirschner claimed on Friday that Trump wanted the later date so "he and his supporters" would have more time to "harass, intimidate and threaten the judges, the prosecutors, the witnesses."