Former New York prosecutor Mark Pomerantz recently had harsh words for House Judiciary Chairman Jim Jordan, according to legal analyst Glenn Kirschner on Saturday.
Pomerantz, a veteran federal prosecutor with the US Attorney's Office, joined the Manhattan District Attorney's office in early 2021 to assist with investigations into former President Donald Trump's business and finances. Those investigations ultimately led to Trump's recent landmark criminal indictment for allegedly orchestrating a secret money scheme for adult film star Stormy Daniels ahead of the 2016 presidential election. Daniels claimed she had an affair with Trump in 2006, which the former president has denied. However, Pomerantz left the office in February 2022, citing frustrations with District Attorney Alvin Bragg's initial hesitance to pursue the case against Trump, despite what he saw as strong evidence.
In the wake of the district attorney's indictment, Jordan, an Ohio Republican known for his support of Trump, announced that the House Judiciary Committee would launch an investigation into Bragg's office to determine whether or not the investigation into the former president had political reasons.
To this end, the committee subpoenaed Pomerantz to testify, but when the former prosecutor appeared to testify Friday, he repeatedly invoked his Fifth Amendment rights and refused to answer questions about Bragg's investigation. He also criticized Jordan and the committee's investigation of him as "political theatrics."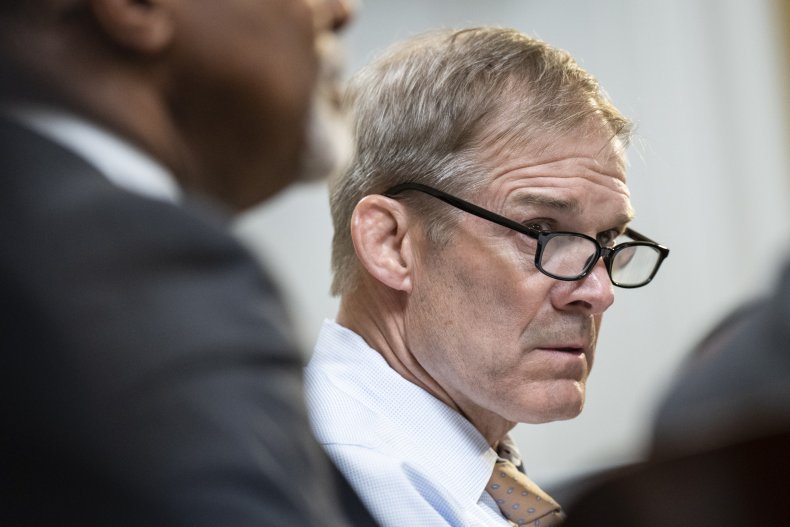 "This statement is for show. I do not believe for a moment that I am here to assist in a genuine effort to enact legislation or conduct legislative 'oversight'," Pomerantz wrote in a statement provided to the committee. "We are gathered here because supporters of Donald Trump would like to use these proceedings to try to obstruct and undermine the pending criminal case against him, and to harass, intimidate, and discredit anyone who investigates or indicts him."
In his own analysis of the statement, Kirschner, a veteran federal prosecutor who now provides legal analysis on Trump-related cases, said Pomerantz had briefed Jordan and the rest of the committee. He took particular note of comments Pomerantz made that sounded like veiled references to Jordan's past defiance of a congressional subpoena.
The Ohio Republican was previously called to testify before the House select committee investigating the January 6, 2021 Capital riot, which he failed to comply with. Kirschner has frequently said that Jordan's defiance constituted a criminal act and highlighted the alleged hypocrisy of his now using the subpoena power for his own investigation.
"[Pomerantz] called out Jim Jordan for illegally defying a congressional subpoena, disregarding a congressional subpoena," Kirschner said Saturday. "To be clear, that constitutes contempt of Congress. Now, however, the criminal is issuing subpoenas to others, expecting them to comply. I think that qualifies as irony, to say the least."
news week reached out to Jordan's press team via email for comment.