Joe Rogan has suggested that "social issues", such as the Bud Light backlash, are created to "distract" people from what is really going on in society.
The comedian shared the widely believed conspiracy theory on Tuesday's episode of his podcast. The Joe Rogan experience during a discussion with guest Tom Segura.
Rogan, who has been the subject of boycott calls in recent weeks, suggested that the furor over the beer brand and other issues, including Roe vs. WadePride and vaccinations were a diversionary ploy.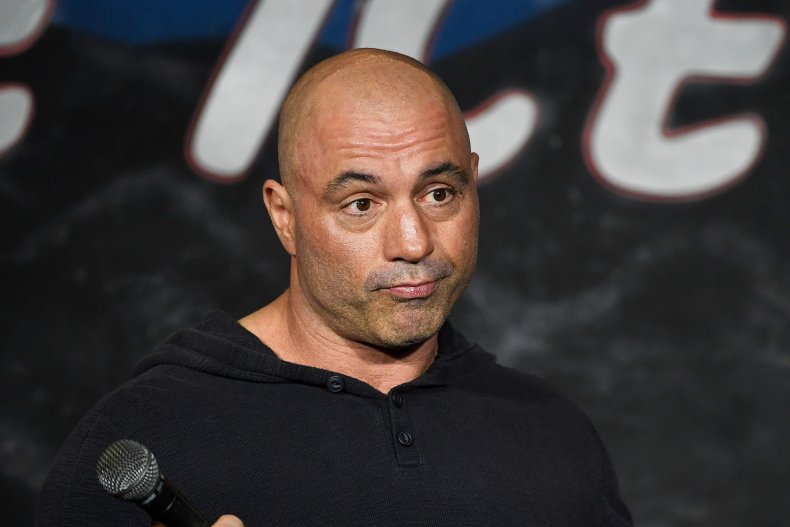 In episode #2005, posted on Spotify two days ago, Rogan and fellow comedian Segura talked for almost three hours.
Segura said the backlash from Bud Light, sparked by the brand's collaboration with trans influencer Dylan Mulvaney, and other boycott campaigns had left him feeling "social fatigue."
Rogan replied, "If you're a conspiracy theorist, this is the real conspiracy. The conspiracy is having as many social issues as possible to distract people, to get people focused."
"Whether it's a pandemic, masks, vaccinations, Pride, the trans movement, drag shows. Sponsor drag shows for kids, if you want people to be upset and distracted. Make people think it's a good idea do that and look at the outrage."
Segura agreed when Rogan went on to talk about environmental activist Greta Thunberg.
Returning to conspiracy theories, the host continued: "There are so many of these social distractions that are in our faces all day about everything. And I feel like sometimes about Supreme Court rulings. 'We're going to eliminate Roe vs. Wade' and everyone's like 'What the hell? That? That?'"
He added: "Then that becomes something that people identify as the most important problem they have to solve. And while all this is going on, money is moving around, decisions are being made, and it's a brilliant cover for the wild s***." .
"Yes," Segura agreed. "Because all you really have to do is follow the money on anything. And you see what's really going on. And everything else is a distraction to that."
In the early hours of Thursday, Rogan was posting on Twitter about UFOs, sharing links to a YouTube video titled "Navy Pilot Shares Video Footage of His UFO Encounter" and a Reddit thread about aliens.
He wrote next to the links: "When I'm going down a UFO hole at 2:30 am, I know I have to go to bed," and then, "I think there are rabbits in these holes."
Some of the responses from Rogan's followers suggested that these links were also conspiracy theories.