King Carlos III continues to be more popular as a monarch than in the years before queen elizabeth ii's death, even after evicting prince harry and Meghan Markleaccording to recent surveys.
The king was liked by 55 percent of those surveyed and disliked by 17 percent in the first three months of 2023, according to ongoing quarterly research among UK adults conducted by YouGov.
In the fourth quarter of 2022, Charles was liked by 56 percent of those surveyed after a surge in popularity following the death of his mother, Queen Elizabeth II. He was liked by 42 percent of respondents in the second quarter and by 44 percent in the third quarter of 2022, before he became king.
The palace is likely sure it seems to have held on to positive sentiment even as Prince Harry and Meghan Markle pointed their guns at the royals in their Netflix docuseries and the duke book Replacement.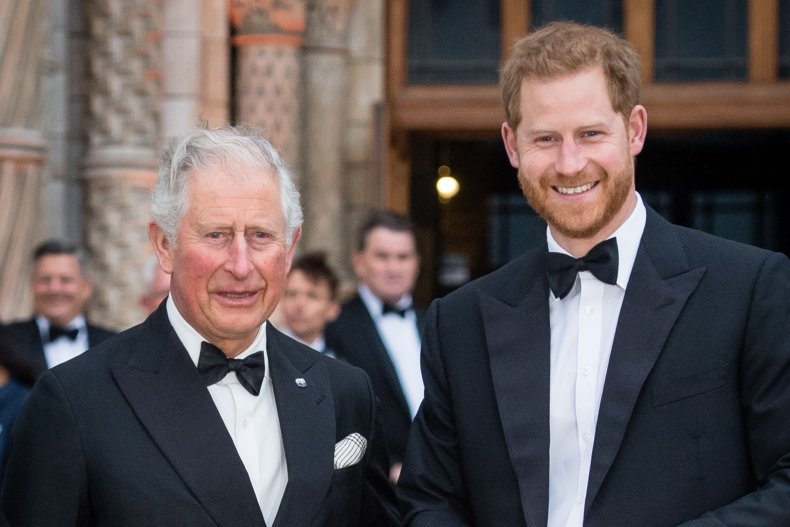 And he seems to have been unaffected by the decision to ask Harry and Meghan to leave your home in the UK, Frogmore Cottage. The request was reportedly made in January, but was only publicly confirmed in early March by a spokesperson for the Sussexes.
The figures place him on a firm footing ahead of his coronation on May 6, when there will be protests from the anti-monarchist Republic. The group has long been preparing for the succession and has organized multiple anti-royalty protests since Carlos became king.
It is also yet to be found out if Harry and Meghan attend the coronationdespite having invited them via email from his office.
Harry's portrait of his father. in Replacement it was mixed, with some passages that paint him as a loving father and also reveal that he did not hug him after his mother, Princess Diana deceased.
"Dad didn't hug me," Harry wrote. He wasn't good at showing emotions under normal circumstances, how could he be expected to show them in such a crisis? But his hand fell once more on my knee and he said, It's going to be all right. That was a lot for him. Fatherly, hopeful, kind. And very false."
Another section read: "Not that Dad hasn't always been a bit in control. He always gave the impression of not being ready for fatherhood: the responsibilities, the patience, the time. Even he, though he was a proud man, would have admitted, but being a single mom? Dad was never cut out for it.
"To be fair, he tried. At night, I'd yell downstairs: I'm going to bed, Daddy! He would always cheerfully reply: I'll be there shortly, dear boy! True to his word, minutes later I was sitting in the edge of my bed. He never forgot that I didn't like the dark, so he would gently tickle my face until I fell asleep."
Jack Royston is the chief royal correspondent for news week, based in London. You can find it in Twitter in @jack_royston and read their stories in news week's The Royals Facebook page.
Do you have any questions about King Charles III, William and Kate, Meghan and Harry or your family that you would like our experienced royal correspondents to answer? Email royals@newsweek.com. We would love to hear from you.