Kate Middleton's visit to London's Chelsea Flower Show sparked speculation on social media that schoolchildren weren't entirely sure they knew her.
Fans of Meghan Markle and Prince Harry posted photos on Twitter that they felt showed young people who weren't as excited to meet the Princess of Wales as might be expected during Monday's visit.
It is impossible to determine exact emotions from the facial expressions of children who may have simply been bored or momentarily distracted, and it is even more difficult to identify the cause of their emotions.
There were also videos of children reacting warmly to Kate, including a girl who asked what it was like to be a princess, but Twitter posts joking about children being hostile were viewed millions of times.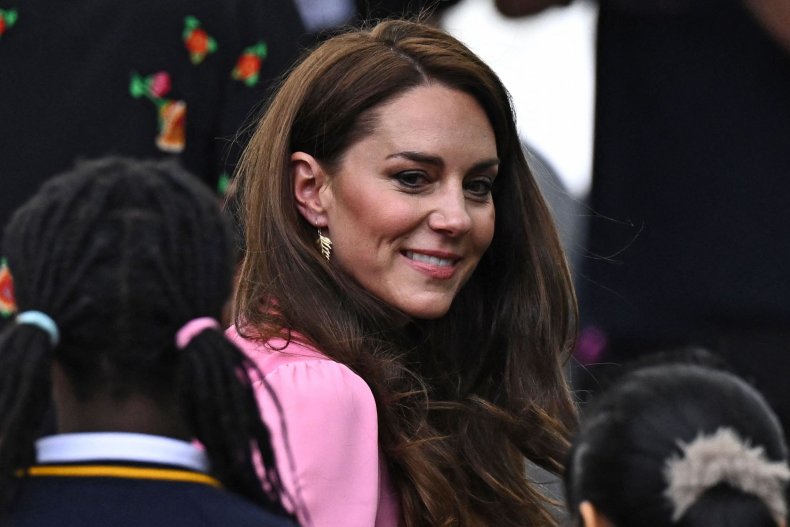 Twitter reaction to Kate Middleton at the Chelsea Flower Show
One post, viewed 2.7 million times and liked 24,000, read: "I've been laughing for 10 minutes. Diversity PR isn't really PR."
Another user got 3.9 million views and nearly 5,000 likes after posting a photo of Kate with a dog that appeared to be leaning to the side. The post read: "Even the dog understood the task!"
April Reign, creator of #OscarsSoWhite, wrote: "Never in my life have I seen a dog bow down."
And he also wrote "Oh my God." her while she quoted on Twitter an old photograph of Kate with a child who seemed to be looking away. The post was viewed 2.8 million times and liked 38,500 times.
Problems with overinterpreting body language
Pictures can be misleading and what that particular picture doesn't show is that the boy had just handed Kate a bouquet of flowers and was halfway there to point out something off-camera.
The moment came when Kate visited the National Portrait Gallery Hospital Program at Evelina Children's Hospital on January 28, 2020.
Video footage of the princess's arrival shows the girl reaching out to shake Kate's hand after giving her the bouquet.
And at the Chelsea Flower Show, the video images also told a different story to the still images when a girl seemed happy when she asked Kate what it's like to be a princess. Kate replied, "You have to work hard."
Harry and Meghan are also regularly at the center of viral social media trends, often on TikTok, reading negative interpretations into brief moments of body language.
Often these posts are based on the fact that it is impossible to prove in any direction what is really going on in the private emotional worlds of the protagonists in a short video clip or a photo of a public engagement of a member of the royal family.
It is not clear if these viral moments on social networks influence public opinion or if they arise because anti-fan communities already exist.
Jack Royston is the chief royal correspondent for news week, based in London. You can find him on Twitter at @jack_royston and read their stories in news week's The Royals Facebook page.
Do you have any questions about King Charles III, William and Kate, Meghan and Harry or your family that you would like our experienced royal correspondents to answer? Email royals@newsweek.com. We would love to hear from you.