The Mississippi State softball team was handed a tough decision during the Bulldogs game on Saturday. against arkansas.
Down four runs in the bottom of the third inning, mississippi state batter Chloe Malau'ulu came up with a runner on base and hit what appeared to be a home run over the right field fence. However, the umpires declared baserunner Macy Graf at first base out because she left the base early.
CLICK HERE FOR MORE SPORTS COVERAGE ON FOXNEWS.COM
The home run never officially happened, and it sent assistant head coach Tyler Bratton into a frenzy.
Bratton went down to first base, picked up the base, and threw it into the outfield. He then got in the face of one of the other referees. Bratton was sent off, but still had words with one of the referees as he walked off the field.
UMP COLLEGE BASEBALL SUSPENDED FOR TERRIBLE CALL ALLEGES FANS THROWED ABUSIVE, RACIALLY CHARGED LANGUAGE AT HIM
Softball rules are a bit different from baseball, in that a runner is not allowed to leave the base until the ball is released from the pitcher's hand.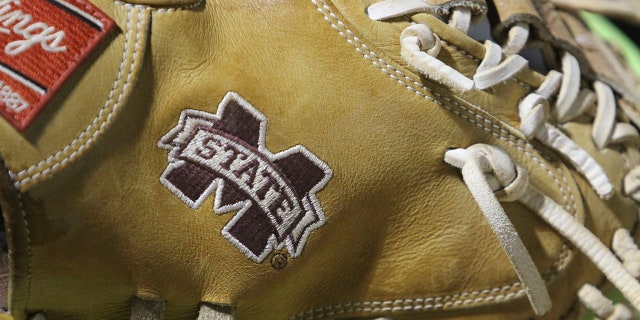 Bratton would go to see the baseball team play and post a video from his own Twitter account. He has been with Mississippi State for nine seasons after joining the program in late 2013. He became associate head coach in July 2022.
CLICK HERE TO GET THE FOX NEWS APP
Mississippi State would lose 11-0 in five innings. Arkansas would then end their conference opponent's sweep with a 5-4 victory.