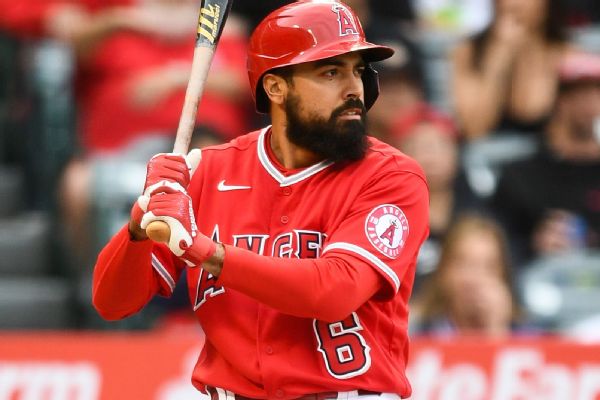 Major League Baseball says it is investigating a confrontation between angels Third base Antonio Rendon and a Athletics fan at the season opener Thursday in Oakland.
In a 12-second video posted to social media, Rendon grabs the fan by the jersey through the railings and accuses the fan of calling him "b—-." Rendon continues to challenge the fan as he denies the claim. Rendon then calls the fan a "son of a bitch" and lands a punch, which he misses, as he lets go of his shirt and proceeds to leave the area.
No video showing what led up to the altercation was immediately available.
"We are aware of the video and are now investigating the matter," MLB said in a statement.
The Angels said they had no comment on the situation and that Rendon would discuss what happened with reporters before Saturday's game against Oakland.
Rendón went 0-for-3 in the Angels game 2-1, loss on Opening Day to Athletics. He missed most of 2022 after undergoing right wrist surgery during the season.