MSNBC host Kaite Phang on Sunday argued in favor of keeping former President Donald Trump in solitary confinement if he is convicted to avoid a "safety risk."
Trump on Thursday was arraigned in a Washington, D.C., court, pleading not guilty to the charges leveled against him in his second federal indictment, his third overall. A culmination of the Department of Justice (DOJ) and special counsel Jack Smith's investigation into his various efforts to subvert his loss in the 2020 presidential election, the indictment against Trump included four charges: conspiracy to defraud the United States, conspiracy to obstruct an official proceeding, conspiracy against rights, and obstruction of an official proceeding.
With the former president now facing nearly 80 criminal charges, with the possibility of more by the end of the summer, many observers and legal experts have begun to speculate about how Trump might be held in prison if he's convicted without creating a safety risk, especially considering his round-the-clock Secret Service security detail as a former president. During a Sunday segment on MSNBC, Phang mentioned an idea she had previously proposed: keeping Trump in solitary confinement.
"There's this issue…about whether or not you can put a former president with a Secret Service detail in a prison, I offered a solution the other day: put him in solitary confinement," Phang said. "Then he won't have exposure to general population, and then he won't be a safety risk, a security risk."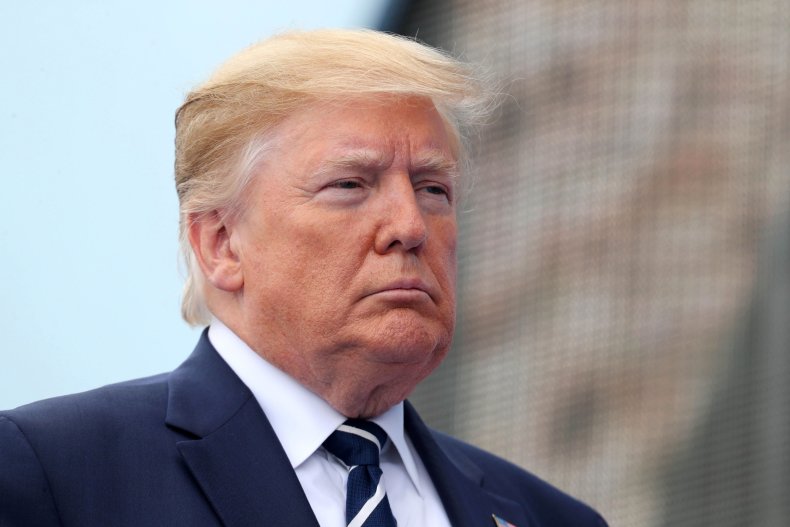 She continued: "I think it's absurd to think that you cannot put somebody who ends up going through the process, who's convicted and sentenced, I think it's absurd that you'd put him in anything but a federal penitentiary where he deserves to be. Again, we do not treat him any differently than we'd do [for] any of us if we were prosecuted…and we were sentenced, and we were having to do the time. We should do it exactly where everyone else has to do it."
Newsweek reached out to lawyers for Trump via email for comment.
In statements to Newsweek, spokespersons for Trump's office have previously dismissed comments from hosts and contributors on MSNBC, citing the news network's reputation as left-leaning.
Few of the charges against Trump, however, would disqualify him from continuing to run his 2024 presidential campaign, without congressional intervention, and he has frequently asserted that he will continue running even if he is sent to prison.
A Reuters/Ipsos poll from Thursday found that 52 percent of likely GOP voters would not vote for Trump in 2024 if he was convicted and in prison by Election Day, while 28 percent said that they would.