When I first joined an online dating app after splitting up with my husband, I thought it would be a joke. I was an overweight mother of two children, one of whom has special needs, without great wealth or high income. I never expected to meet the love of my life.
At first it was a slew of photos of unsolicited sex, and a quick lesson in how different online dating was from how I met my husband in the smoking section of a Denny's after clubbing 20 years earlier.
I was 39 when we initially separated, and it took a rocky two years before the divorce was finalized. It took me going to therapy, life coaching, and fitness training for a year to completely change my perspective on what a relationship means and regain my self-esteem.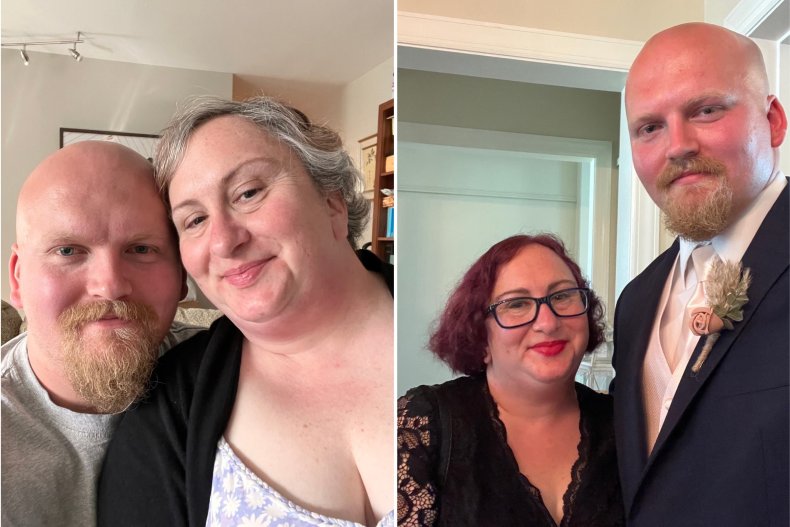 It wasn't until December 2021 that I had the courage to sign up for online dating. At this stage I was 41 and had set my age requirements from 20 to 50, just to see what kind of person would show up.
I got a lot of responses from very young guys who were just looking to hook up with someone older. I have never experienced anything like this before, but I think it may have something to do with my age or the fact that I was not considered as attractive as other users.
I feel like certain guys on these apps take advantage of women who might not have the confidence to say no; who think "this is the only option I have, because I am 45 years old and I don't know what else is going to happen".
So I adjusted my age range to 25+, hoping to remove some of that, and I did. But even many of the older boys were disrespectful. They would have minimal exchanges with you before asking for nude pictures.
It seems like everyone has gotten so bold and cheeky behind these screens; I'm sure many of them wouldn't behave the same way if they met someone in person, and I believe we need to teach this younger generation of men a better way to behave online.
I was on the app for about two months and was about to unsubscribe when I got a like and a message from this viking looking guy who was 16 years younger than me.
I walked past him a few times, his main image was of him walking, and I hate walking, but we exchanged numbers and started talking one day while he was at work fixing engines on tractor-trailers.
We had our first date at my house and at first I was just looking for fun. She ended up staying over, and at 3 am my daughter started banging on my door saying her brother had thrown up.
"Stay here and don't leave without wearing a shirt," I told him.
This is too much for him, he is 25 years old.I thought as I cleaned up my son, started doing the laundry, and went downstairs to the living room with the two boys.
When I heard movement upstairs around 7am, I swore it was over so fast my head was spinning. But not. There he was, standing on the stairs asking if there was coffee. I did a bit, and he watched TV with us for another two hours.
When I went with him, I told him that I couldn't believe he was staying.
"You told me you were a mom, remember? Kids get sick. And your kids come first. I like that about you."
I wouldn't admit that I loved him for a few months, but I knew it in that moment. It was.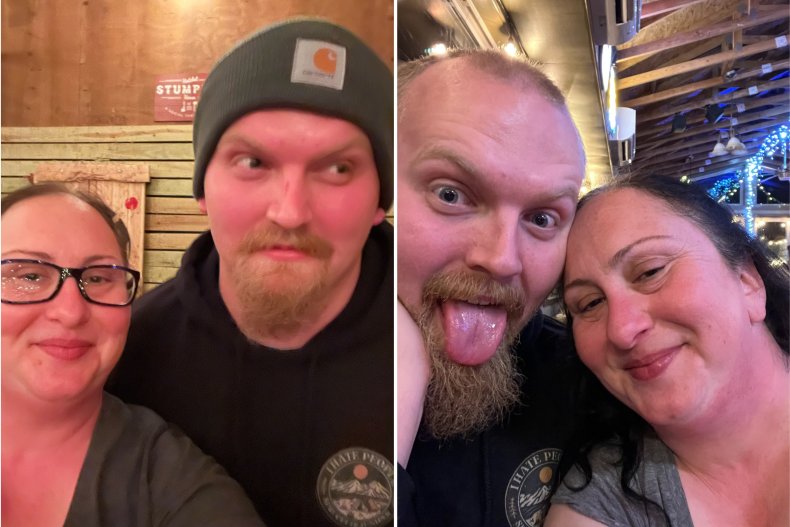 Our third date was at my house. I prepared dinner and introduced him to my good friends, who brought their children. All night I was driving the playlist and he asked me several times if he could play me this song.
The night ended, my children were in bed, and my neighbors had gone home. We had cleaned up the kitchen and he said, "Okay, can I play this song for you now? It really makes me think of you."
I said ok and this country song started playing. There he was, standing in the doorway between my kitchen and the dining room. I wrapped my arms around him and looked at him and said, "You know, we're in a great position to start dancing."
"Oh yeah? I wouldn't know," he said.
"Have you never danced with a girl before?"
"No. We were poor. I didn't go to the dances," he replied.
"Okay, we're in a good position. Keep your hands on my hips, I'll keep you around your neck. Now, just move your feet to make a circle."
So he did, and we danced like cover me played by Jason Isbell. On the second verse, he started singing and looking at me with those bright blue eyes of hers and I swear, I thought he was in a Hallmark movie.
While singing the lyrics: So cover me up and I know you're enough to use me forever I said, "Is that what you want, Zachary? Do you want me to use you for good?"
"I do," he said.
Well, it's been a done deal ever since. That was the moment. That's when my heart softened and that bitter and distraught lady who thought she would never marry again she could totally see it as a possibility with this guy. Four months later we moved in together.
Six months after the move, we went for a walk near Washington, DC. I'm not very good at hiking, but he had done the trail before and he told me it would be fine because there was a lot of flat ground.
But when we got there, we accidentally went down the billy goat trail, which means we were climbing and sliding down 4 foot high rocks all over the place. He is six foot and I am four foot ten. I was ready to kill him.
After a while, we sat for a minute and he said, "You want to murder me, actively right now?"
"No, not right now," I replied.
"Okay. Great," he said, before pulling out a ring.
Now, we plan to get married in the summer of next year, and I've never felt like this before.
I struggle to explain what it's like to have gone through 25 years of dating, always doing it wrong, only to find the love of my life. My partner is the most excellent stepfather and the gentlest giant.
I waited 20 years to get into a healthy, supportive, and loving relationship. And I want other women to know that it is possible.
The biggest hurdle was not understanding that I had to love myself and saying, "This is who I am. These are the things I can try to adjust to and these are the things I can't."
I've learned that if someone doesn't agree with it, or wants to change me in some way, then I don't need to have anything to do with them.
Jeni Simas is an intimacy coach at The ally of privacy.
All opinions expressed in this article are those of the author.
As Newsweek's My Turn associate editor Monica Greep was told.
Do you have a unique experience or personal story to share? Email the My Turn team at myturn@newsweek.com.