Prince Harry has called reshaping Britain's media landscape his "life's work" but polls suggest he may have a hard time convincing Americans to care, even when they think he is right.
The Duke of Sussex became the first royal to take the witness stand when he gave evidence against Mirror Group Newspapers in the High Court on June 6-7. He is suing the company over historical allegations of wiretapping and other illegal practices and acknowledged at the end of his testimony that the experience had been "a lot."
redfield and wiltonto name news week, asked a representative sample of 1,500 Americans what they thought about Harry's case and found that the majority supported his decision. However, there are signs he may have a hard time getting Americans to care about his battle with the British media after nearly half said they didn't care at all about the issue.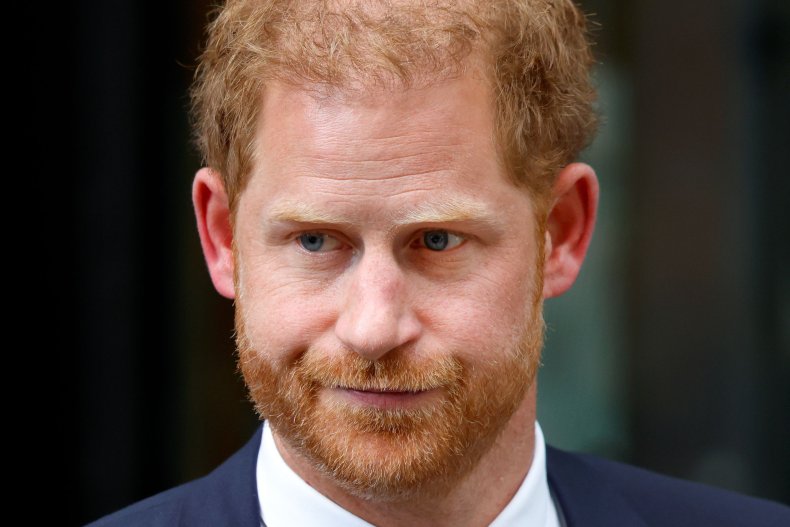 American attitudes towards Prince Harry's historic court testimony
Sixty-six percent of those surveyed said they had heard at least something about the case, with 15 percent hearing a "significant amount," 23 percent a "fair amount," and 28 percent a " slight amount". Thirty-four percent heard "nothing at all."
The majority of Americans polled supported Harry's decision to testify, which subjected him to a grueling eight-hour cross-examination by the publisher's lawyer, spread over two days.
When asked if it was the right decision, 55 percent said yes and only 12 percent said it was the wrong decision, while 33 percent said they didn't know.
That bodes well for Harry and there seemed to be support across the political divide with 54 percent of Trump voters supporting him and 59 percent of Biden voters.
However, to the extent that they have support for their decision, only 12 percent felt they cared "a significant amount" about their testimony, while another 19 percent said they cared "a substantial amount."
Meanwhile, 24 percent said they cared "a little" and 45 percent felt they didn't care at all.
The data suggests that Harry may encounter little resistance to the idea that he was mistreated by the British media, although he may need to come to terms with the fact that his campaign, which he described as his "life's work" in January, may leave cold to the Americans.
It's not that it wasn't "cut out" as 66 per cent caught wind of the story, though it's easy to see why some may have been less engaged when newspapers got involved, the daily mirror, sunday mirror and sunday people they are not household names in the US.
This disconnect between support and interest can be seen most strongly among 45- to 54-year-olds who, at the same time, were both more likely to support the decision (63 percent) and more likely to think their testimony didn't matter. (57 percent).
Explanations for Luke's warm response from the United States
Edward Coram James, chief executive of the public relations agency Go Up, said news week: "I think it's very much a brain drain, Harry has consumed a lot of the airwaves for the last year and the problem is that he didn't land any punches that were even close to a knockout. There was a huge buildup on the ad campaigns and this huge expectation that he was going to drop some major bombshells, but the bombshells never came.
"People don't get excited about anything he says anymore because they're just expecting some wet squib."
Coram James said the level of US interest and support would not have a major impact on the success of Harry's goal of transforming the press in any way.
He said: "The US audience doesn't matter given the stated goal. There are certain issues, particularly related to Harry and Meghan, where the US audience perhaps matters more than the UK audience because They've lost the UK audience, that's gone." .
"Their stated aim is to change the British media landscape forever and the US audience will have absolutely no impact on that, not even one per cent. The only thing that will move the needle will be the UK audience."
However, that is its own challenge, as Harry is "deeply unpopular" in Britain, he said.
Prince Harry's war on the British press is his 'life's work'
Prince Harry has been attacking the media for decades, at least since he turned 21 when he called out columnists in a tv interview.
In January 2023, he told ITV's Tom Bradby that reshaping Britain's media landscape would be his life's work.
"I left the country and for 12 months he was relentless," he said. "So again, one of the reasons I'm changing the mission of changing the media landscape within the UK from being personal to my life's work, a big part of that is because of the ongoing legal battles. . TRUE?
"Specifically with the phone hacking. That, I filed my claims over three years ago and I'm still waiting. So one might assume that a lot of this, from their perspective, is retaliation and trying to bully me into a deal, in instead of taking it to court and potentially having to shut down."
Within the lawsuit, Harry made specific accusations against the Mirror Group, but also launched a broader attack on the British media.
In a 55-page witness statement, he told the High Court: "I accept and fully agree that journalists and the media own the public square, to the extent that, if you are in a position of responsibility I'm taxpayer funded, the media should have the power to investigate anyone, at any time, for almost anything.
"The problem is that, in the last 15 to 20 years, there are now incredibly powerful media companies posing as journalists who have literally hijacked journalistic privileges for their own personal gain and agenda. It is an incredibly dangerous place.
"I think it doesn't matter if you're a public figure right now. Whoever you are, if you're of interest to the press at the time, wherever you are, whatever you're doing, whether you're in private or whether you're in public , you're a target. You become a victim of their system."
Reaction to Prince Harry's lawsuit
Mirror Group Newspapers denied Harry's allegations and said there was no evidence that its journalists had hacked into Harry's phone. Lawyer Andrew Green said there was no call details relating to the duke, although Harry said he believed the evidence had been destroyed.
At times, Harry appeared to get into trouble in court when he was told that some of the information he claimed came from the phone hack had already been printed in other newspapers before it reached the Mirror Group title pages.
When asked to justify his allegations of phone hacking, he would also respond by suggesting it was a question for his own legal team or for the journalists who wrote the stories.
Solicitor Chris Daw, of Lincoln House Chambers, told GB News: "Everything I've heard so far suggests this is more of an exercise in psychological therapy for Prince Harry than a realistic prospect of successful legal action because there's so much speculation". in what he has brought before the court.
"He just said, 'Well, this was given to me by my lawyers.' That's not going to work, and it's pretty risky to say that because ultimately what happens between the client and the attorney is, broadly speaking, protected as legal privilege."
"I think the only way it gets back to normal, and it's pretty hard to see how that can happen, is with something more substantial in terms of evidence," Daw added.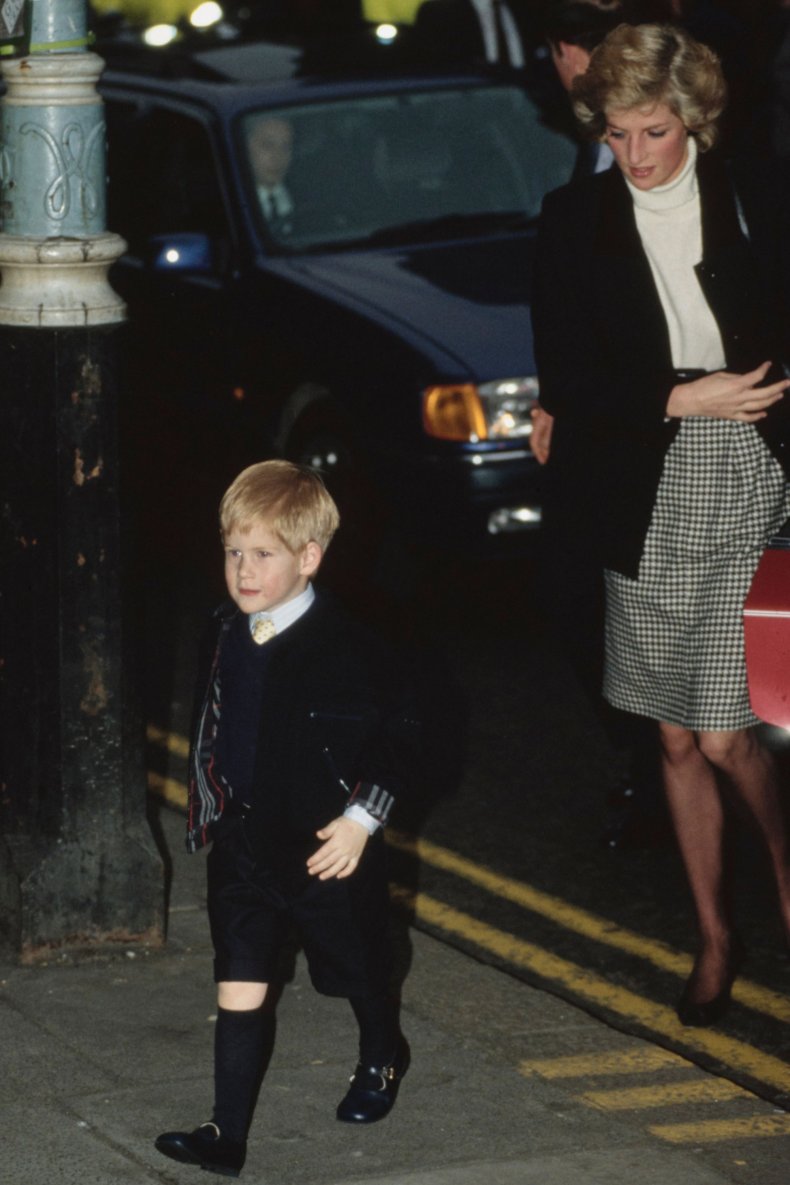 Manori Ravindran, International Editor of Varietyhe told True Royalty TV the actual rhythm last week: "I think, in general, actually [Harry's] get out of this pretty well. He didn't really cringe at the questions.
"It could have been a very emotional issue given everything that has happened, everything that he has talked about, his public campaign against the media in this country, which seems to be his legacy.
"This is what he wants to take on and no one has bothered to do in terms of royals."
Jack Royston is the chief royal correspondent for news week, based in London. You can find him on Twitter at @jack_royston and read their stories in news week's The Royals Facebook page.
Do you have any questions about King Charles III, William and Kate, Meghan and Harry or your family that you would like our experienced royal correspondents to answer? Email royals@newsweek.com. We would love to hear from you.