Russian President Vladimir Putin will threaten to attack NATO member countries over their support for Ukraine, Russia Today (RT) editor-in-chief Margarita Simonyan has predicted.
Putin has found himself with increasingly strained relations with other European leaders amid the Russia-Ukraine war. Much of the West condemned the invasion, launched last February, as unjustified and in violation of international norms.
Many allies have offered Kiev billions of dollars in military aid and are credited with helping to turn the tide of the war in favor of the Ukrainians. Russia has reacted angrily to this aid, accusing NATO of crossing red lines by providing Ukraine with weapons, some of which have now allegedly been used inside Russia's borders.
Simonyan said in a new interview that he believes Putin will soon give NATO an "ultimatum" for its aid to Ukraine, adding that the West giving the war-torn country free weapons "constitutes participation in the war."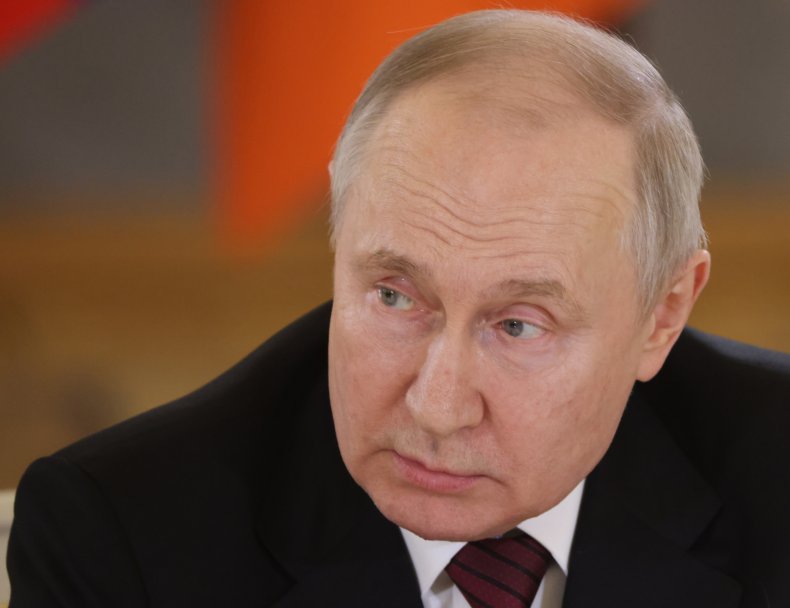 "One morning we will wake up to find that last night Vladimir Putin has declared an ultimatum, saying that if F-16s taking off from the airfields of those countries continue to attack Russian territory, if such and such weapons are shipped from the ports of such and such countries continue to be supplied, then we will consider these airfields and these ports legitimate war targets," Simonyan said.
Simonyan added that Russia also has the right to declare, without ultimatums, that NATO countries are legitimate targets. But he questioned whether Putin would take that path, saying he "sees no other option" about how the dispute over aid to Ukraine could end.
Video of Simonyan's comments was translated and posted on Twitter by Anton Gerashchenko, adviser to Ukraine's interior minister, on Saturday morning.
news week contacted the Russian Foreign Ministry for comment.
Simonayn's RT, along with other Russian state media, has largely towed the Kremlin line in the Russia-Ukraine war after the state Duma cracked down on dissent.
Simonyan and other figures on Russian state television have made headlines for previous threats against Ukraine and the West. Last April, the editor-in-chief of RT raised the idea of ​​​​the "complete destruction" of Ukraine and "a nuclear attack".
His comments come as the international community continues to grapple with recent attacks allegedly inside Russia's borders. Russian authorities reported last month that multiple unmanned aerial vehicles (UAVs) attacked Moscow and blamed Ukraine despite Ukrainian authorities denying responsibility.
UK Foreign Secretary James Cleverly recently told reporters that Ukraine "has the right to project force beyond its borders to undermine Russia's ability to project force into Ukraine itself." His comments prompted a response from Russia, with former Russian President Dmitry Medvedev saying British officials are now a "legitimate military target" for Russia.
However, the United States has said it does not condone attacks inside Russia's borders.
"We've said this before, we don't support attacks inside Russia. We've been very clear about that," White House press secretary Karine Jean-Pierre told reporters last month.