Utah Senator Dr. Mike Kennedy reportedly violated her home in potential retaliation for her support against gender-affirming surgery for minors.
A bill signed by Utah Gov. Spencer Cox in January banned gender-affirming surgery on minors who have not been diagnosed with gender dysphoria.
The bill was sponsored by Kennedy and the vandalism of his home was a response to that, according to a New York Post report. Kennedy stressed that government acumen is needed for crucial health care related to gender and youth, the newspaper said.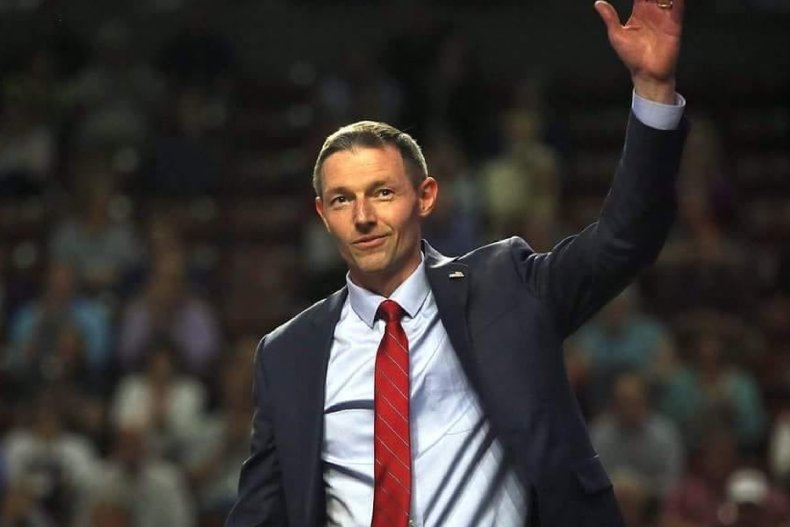 Cox previously said it was important to pause "permanent and life-altering treatments for new patients until more and better research can help determine the long-term consequences."
Police officers were called to Republican Kennedy's home Friday at 7:30 a.m. in connection with spray-painted graffiti at his home, according to a CNN report.
In a statement, Lone Peak Police Public Information Officer Melissa Fahrni said: "The suspects appear to have targeted the Senator based on legislation that was recently passed in the last legislative session.
"Officers are working diligently to gather evidence to find the suspects involved."
Kennedy has rebuked the vandals on both Twitter and Facebook and insisted that their actions will not deter him.
Sharing a story about the vandalism of her home, she wrote: "I will not be intimidated. This year I sponsored/passed laws to protect parental rights in education, ban vaccine passports and stop dangerous and irreversible transgender surgeries on children." ".
"My focus is our children's future and creating a safer, more affordable Utah for all."
Sharing images of the vandalism of his home last week on Facebook, he also said he would not tolerate fear being used as a tactic to push agendas.
He wrote: "To those who seek to use violence, vandalism and intimidation to discourage me from standing up for what is right, let me be clear: you will not succeed. I will not be deterred by your cowardly actions.
"The recent vandalism of my family home was not just an attack on me, but on the very principles our state stands for. We will not allow fear and violence to control our destiny.
"As Utahns, we will always stand up and fight the radicals who seek to further their agenda in our state. I am more determined than ever to work with the good people of Utah to make our state a better place for everyone, especially our children, and I will not back down."
news week has contacted the Lone Peak Police Department via email and Dr. Mike Kennedy via his official website for comment.