Florida Gov. Ron DeSantis' recent anti-drag show law was blocked by a federal judge Friday, who cited in his decision a potential conflict with another of the state leader's signature laws.
In recent weeks, the Governor signed a series of laws targeting transgender rights in Florida, including laws preventing teachers from using transgender students' preferred pronouns and preventing Medicaid from covering gender-affirming care. . One of the laws, which took effect May 17, sought to bar venues from putting on "live adult performances" when children could be present, in an effort to target drag performances. However, the law was heavily criticized for its vague definitions, which could be used to ban all drag performances regardless of whether children are actually present, or ban performances of certain Shakespearean plays, among other things.
On Friday, U.S. District Judge Gregory Presnell of Orlando blocked enforcement of DeSantis' anti-drag show bill, as well as the ban on Medicaid coverage for gender-affirming care, citing the vague nature of the law and its probable unconstitutionality. The decision came after a Florida restaurant, Hamburger Mary's, sued the state, arguing that it had hosted family-friendly drag shows for 15 years and that the state already had laws to protect children from "lewd, sexually explicit, obscene, vulgar." , or indecent exhibitions".
Explaining the decision, Presnell cited the possibility that the law will have an "inevitable clash" with the state's "Parents' Bill of Rights," a landmark piece of legislation signed by DeSantis in July 2021, intended to ensure the ability of parents to make the decisions they consider best for their children.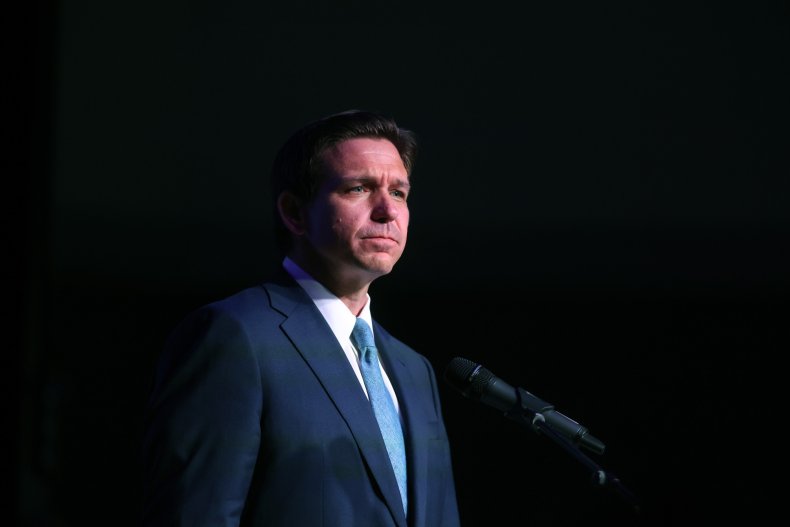 "However, this concern rings hollow when coupled with the knowledge that Florida state law currently and independently…allows any minor to attend an R-rated movie in a movie theater if accompanied by a parent or guardian." , Presnell said, in response to claims by the state that blocking the law would expose children to inappropriate content.
Speaking to the Tallahassee Democrat on Friday, a DeSantis spokesperson said the state is moving forward and will seek an appeal of the judge's decision.
"Of course it is constitutional to prevent the sexualization of children by limiting access to live performances by adults," said press secretary Jeremy Redfern. "We believe that the judge's opinion is completely wrong and we hope that it will prevail on appeal."
Meanwhile, a Tennessee judge recently blocked a similar bill, citing similar free speech concerns.
news week reached out to DeSantis' press office via email for comment.
The Florida legislation is among a handful of similar anti-drag laws passed by Republican-controlled state governments across the country, as part of an ongoing anti-LGBTQ+ trend within the party. Republicans argue that these laws are necessary to protect children. Critics, however, call attention to the lack of data to back up concerns that drag queens pose a threat to children, as they feel the legislation unfairly targets the LGBTQ+ community.