Russia is ramping up its nuclear threats as Ukrainian forces advance in a counteroffensive to recapture territory seized throughout the war.
A day after Ukrainian officials formally acknowledged that its forces had liberated the southeastern settlement of Robotyne, Andrey Gurulyov, a Russian parliament (Duma) member and former military commander, suggested on state TV on Tuesday that the area is "the perfect case for a tactical nuclear strike."
Gurulyov was responding to news from Ukrainian Deputy Defense Minister Hanna Maliar on Monday morning that Kyiv's forces recaptured Robotyne and are attempting to advance further.
Kyiv is three months into its counteroffensive to recapture territory seized by Russia since February 2022, with particularly heavy clashes taking place along the front lines in the Donetsk and Zaporizhzhia regions.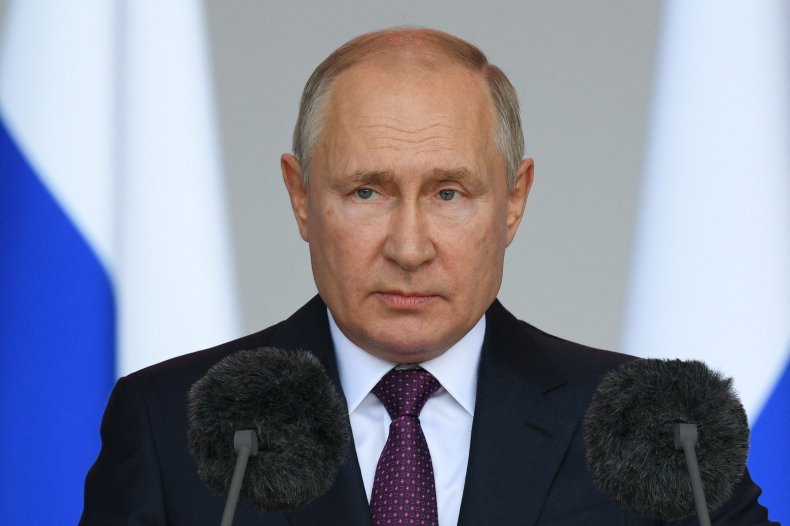 The use of nuclear weapons has been discussed frequently throughout the war in Ukraine. The Russian president himself said in a televised address to the nation in September 2022 that he would be prepared to use such weapons to defend Russian territory.
During a broadcast on TV channel Russia-1, Vladimir Solovyov, one of the best-known figures in Kremlin-backed media, told his fellow guests he believes Russia should "strike" Ukraine with nuclear weapons.
"As soon as they officially deliver [F-16s], we conduct a strike with tactical nuclear weapons," Solovyov said. "They're convinced we won't do it. This is why it should be done."
Separately on Tuesday, Deputy Secretary of Russia's Security Council Alexei Shevtsov said Russia deployed tactical nuclear weapons in Belarus as part of retaliatory measures in response to the "aggressive behavior of its Western neighbors."
Russian President Vladimir Putin first announced on March 25 that Russia would station nuclear weapons in Belarus, and said the move would not violate non-proliferation agreements.
While Belarus, a loyal Kremlin ally, hasn't directly joined the Ukraine conflict, Russian troops have been allowed to do exercises on Belarusian territory since before the beginning of the war. The country was used by Russia to launch its invasion of Ukraine on February 24, 2022.
Russia's Foreign Ministry also outlined on Tuesday on what condition it would resume nuclear weapons testing, saying it would do so if the United States does it first.
Nuclear threats have also intensified from Dmitry Medvedev, the deputy chairman of Russia's Security Council.
Last month, Medvedev, a former president of Russia, said that a nuclear "apocalypse" involving Russia and Western nations is not just possible, but also "quite probable."
Newsweek reached out to the Russian and Ukraine Foreign Ministries via email for comment.
Do you have a tip on a world news story that Newsweek should be covering? Do you have a question about the Russia-Ukraine war? Let us know via worldnews@newsweek.com.