Nearly 10,000 additional babies were born in Texas in a nine-month period after the state banned abortions after six weeks of pregnancy, a new study has shown.
The study from the Johns Hopkins Bloomberg School of Public Health, published in the Journal of the American Medical Association (JAMA) on Thursday, is the first analysis of live birth rates since a controversial law, Senate Bill 8, went into effect in September 2021.
The law empowers private citizens to sue abortion providers and those who help patents seek an abortion after fetal heart activity is detected. But after the United States Supreme Court struck down Roe vs. Wade In June of last year, Texas enacted some of the most restrictive abortion laws in the country, banning all abortions unless the mother's life is at risk.
To analyze the impact of Senate Bill 8, the researchers created a statistical model of what Texas would have looked like without the law.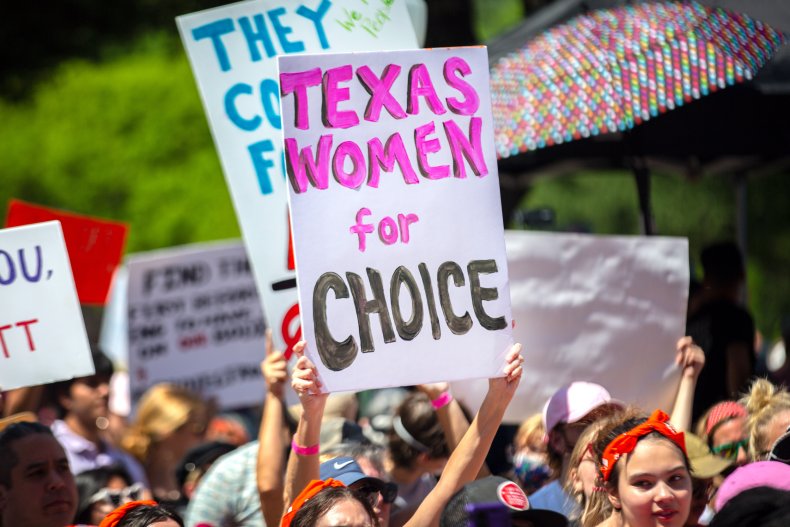 The researchers said they used statistical models based on monthly live birth data from all 50 states and Washington, D.C. from 2016 through 2022 to create that "synthetic" Texas. They calculated that there would have been 287,289 live births in Texas from April to December 2022 if the abortion law had not gone into effect in September 2021.
The number of births observed in actual Texas during this period was 297,088, indicating that an additional 9,799 babies were born during that period.
The study authors stopped short of attributing the estimated increase in births solely to the abortion law.
"There has been a lot of speculation about how restrictive abortion policies will affect the number of babies being born." saying Alison Gemmill, one of the study's lead authors and an assistant professor in the Department of Population, Family and Reproductive Health at the Bloomberg School.
"Although our study does not detail why these additional births occurred, our findings strongly suggest that a significant number of pregnant people in Texas were unable to overcome barriers to accessing abortion." news week The study authors have been contacted for further comment.
Opponents of abortion were heartened by the findings suggesting more pregnancies were carried to term than may not have been without Senate Bill 8.
"Every baby saved from elective abortion should be celebrated," said John Seago, president of Texas Right to Life, the state's largest anti-abortion advocacy group. The Texas Tribune.
"This new study highlights the significant success of our movement over the past two years as we look forward to helping our state's mothers and families care for their children."
another study published in NEVER Last year it was estimated that the number of abortions performed on pregnant Texans at facilities in Texas or one of the six adjacent states dropped by 38 percent in the month after the law went into effect.