Former President Donald Trump has backtracked on his plans to release what he called an "irrefutable report" that would prove his claims about voter fraud during the 2020 election.
The former president promised on Tuesday that the report would prove his innocence in Fulton County District Attorney Fani Willis' case against him and 18 of his allies, all accused of planning to overturn Trump's election loss to President Joe Biden in the state of Georgia. Willis released a 98-page indictment against Trump and his confidants after a grand jury vote on Monday.
But in a Truth Social post two days later, Trump said that his legal team would prefer to put proof of "election fraud" and "irregularities" into formal legal filings instead of releasing the report in a news conference like originally planned.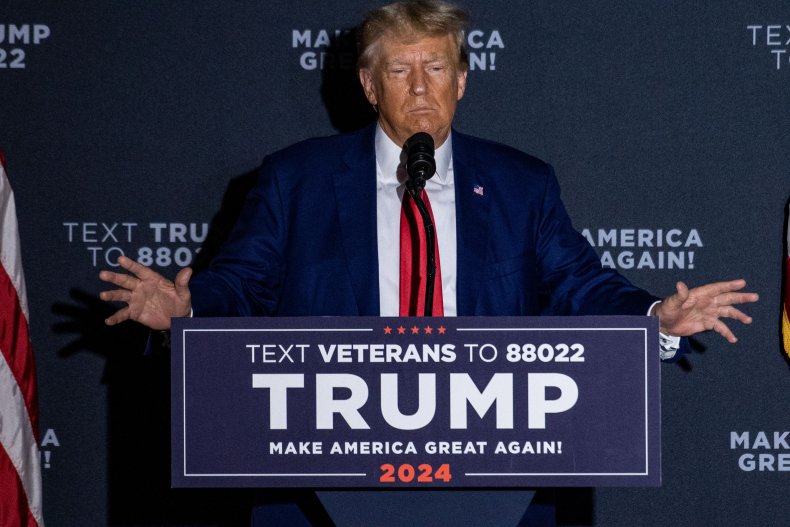 "Rather than releasing the Report on the Rigged & Stolen Georgia 2020 Presidential Election on Monday, my lawyers would prefer putting this, I believe, Irrefutable & Overwhelming evidence of Election Fraud & Irregularities in formal Legal Filings as we fight to dismiss this disgraceful Indictment by a publicity & campaign finance seeking D.A., who sadly presides over a record breaking Murder & Violent Crime area, Atlanta," read Trump's post.
"Therefore, the News Conference is no longer necessary!" the former president added.
This is a developing story and will be updated as further information becomes available.