Ukraine has reportedly passed a major milestone in its attempts to recapture land occupied by invading Russian forces, US Secretary of State Antony Blinken said on Sunday.
Russia's invasion of Ukraine has lasted almost 17 months and, by most estimates, has not accomplished much of what Russian President Vladimir Putin hoped it would. The invading forces still occupy a considerable amount of territory, especially in the Donbas region of eastern Ukraine, which has been central to the conflict, but with the Ukrainian army's counter-offensive now underway, significant progress is being made in retaking that land.
Speaking with CNN's Fareed Zakaria on Sunday, Blinken claimed that all of Russia's invasion ambitions "failed long ago" and reported that Ukraine had recaptured around half of the occupied territories, while stressing that the country's counteroffensive is still in its early stages.
"In terms of what Russia sought to achieve, what Putin sought to achieve, they have already failed," Blinken said. "They already lost. The goal was to wipe Ukraine off the map, to remove its independence, its sovereignty, to subsume it into Russia. That failed a long time ago."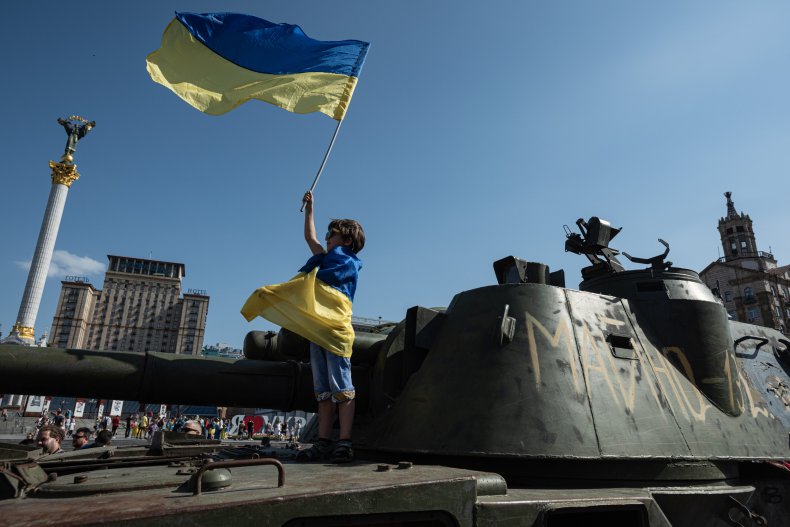 He continued: "Now Ukraine is in a battle to get back more of the land that Russia took from it. It has already got back about 50 percent of what was initially seized. They are now in a very tough fight to get more back. It's still relatively early days of the counter-offensive. It's tough."
Overall, Blinken expressed optimism about Ukraine's prospects of moving forward with the counteroffensive and its goal of retaking the occupied territories, while conceding that the task has become increasingly difficult. While the Ukrainian military was able to launch the operation in force, declining ammunition and Russian minefields have slowed its progress considerably. The Secretary of State estimated that the process could continue for the next "several months."
"The Russians have put in place strong defenses, but I am convinced that with the equipment and support they have now received from more than 50 countries, with the training their forces have received, and many of the forces that have received that training have not yet fully engaged in this fight, and perhaps more than anything, with the fact that, unlike the Russians, the Ukrainians are fighting for their land, for their future, for their country, for their freedom," Blinken added. "I think that's the decisive element, and that's going to play out."
news week reached out to Ukrainian officials and foreign defense experts by email for comment.
Elsewhere, Ukrainian President Volodymyr Zelensky is among Ukrainian figures who have admitted the counter-offensive is progressing "slower than desired," though he and others have called for patience.
Since the operation began in early June, Ukraine has claimed to have liberated eight settlements and more than 80 square miles of territory. Russian defenders have proven stubborn, even amid reports of severe supply constraints due to deep Ukrainian attacks and persistent morale and corruption problems within the military structure.