A 25-year-old man is recovering in hospital after being missing for more than 8 years.
Rudy Farias was just 17 years old when he disappeared while walking two dogs near Tidwell and Park Drive, northwest of Houston, on March 6, 2015. His mother became concerned when the dogs returned home without Farias.
Farias' mother spoke to ABC13 by phone and confirmed on July 2 that her son had been found alive and was recovering in hospital.
She said he had been found with cuts and bruises all over his body and blood in his hair. She added that she believes that he had been abused and beaten.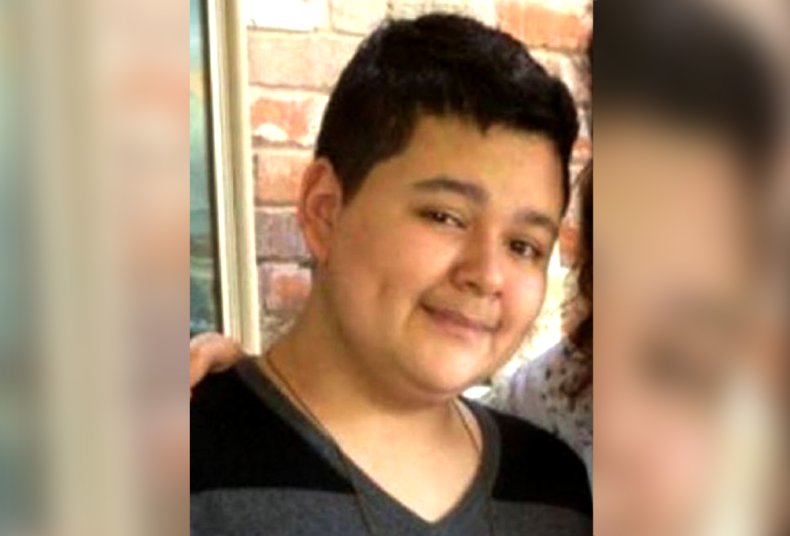 He also said that someone had called 911 after he was found unconscious outside a church. However, the details behind his disappearance are still unclear.
Farias's mother has said her son is in bad shape and provided images to some news outlets of her son in the hospital bed. KPRC 2's Corley Peel shared these pictures on his Facebook page.
Texas EquuSearch, a nonprofit organization in Texas that has been involved in the search for Farias since 2015, noted that she had suffered from mental health issues prior to her disappearance.
"Rudy has an injured right leg and walks with a slight limp. Rudy suffers from depression, post-traumatic stress disorder, and anxiety. He has attempted suicide in the past," a 2015 Facebook post from the organization read.
"He may be disoriented because he hasn't been taking his medication. Rudy is also asthmatic but is not in possession of his inhaler. According to his mother, he is very wary of strangers."
Tim Miller, director of Texas EquuSearch, spoke to Click 2 Houston and expanded on Farias' discovery years after he disappeared.
"How did this happen? We believe in miracles and this certainly was a miracle," he said.
"I can't even tell you how many times we searched and how many hints and tips came and just vanished and now all of a sudden this."
Miller admitted that he had no idea that Farias would still be alive and said that during the search they followed every lead.
"At first, we met with family and detectives and found a backpack. We spoke to someone with a catering truck who said they saw it, then there were different possible sightings in different locations," he continued.
"I think there are a lot of questions now. There's a lot to investigate to see what happened, where it happened, how it happened."
news week has contacted EquuSearch and the Houston Police Department by email for comment.